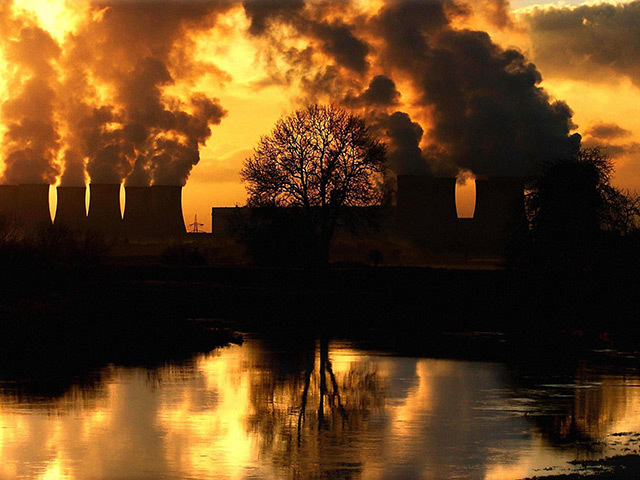 Sir David Attenborough said he was not confident that the Paris talks would produce a deal to tackle the "hideous problem" of climate change.
The veteran naturalist said the scale of the problem meant people should not be surprised at the difficulties in agreeing a plan of action.
But the broadcaster, who indicated he did not think the British Government's approach to renewable energy was going in the right direction, said the danger of climate change was becoming more clear to the world's leaders attending the Paris summit and there is a "chance that something might come out of it".
He said: "Of course I'm not confident. This is a hideous problem. Never in the history of humanity have all the people of the world got together to deal with one particular problem and agree on what the solution should be.
"Never, ever, has that happened before. We shouldn't be surprised that it is difficult. We shouldn't be surprised that there are huge problems.
"But it seems to me that the danger is becoming more and more clear to the people attending this conference and that there is, at last, the chance that something might come out of it."
Sir David is backing the Global Apollo Programme, a 10-year plan to make renewable energy cheaper than the use of fossil fuels.
He told BBC Radio 4's Today programme: "We are suggesting that the developed countries of the world should get together the scientists of the world to solve the remaining problems in the gathering, the transmission and the storage of energy, renewable energy directly from the sun, and to do so at a price that will undercut energy that comes from oil and coal.
"If we do that, developed nations and under-developed, everybody, humanity, will be much the better, much-helped.
"A lot of the problems will disappear because the oil and the coal which is causing all the problems will remain in the earth where it does no harm at all."
The Government has come under attack in recent weeks over its approach to cutting renewable subsidies and the cancellation of a £1 billion carbon capture and storage competition.
Asked if he thought the Government was "going in the right direction or the wrong one", Sir David said: "With those particular actions, of course not.
"But what we are discussing at the moment here in Paris is precisely how the nations of the world are going to react to these projects and I'm hoping that the UK Government will come out and support it. But we have to wait and see."
In a message to climate chance sceptics, he said: "I would have thought that the signs were very clear – in the global rise of temperatures, in the changes in climate that are taking place, in the rising temperature of the sea, in the spreading of deserts and the rising sea levels, I would have thought that all the evidence now is absolutely clear that the world is warming."
Recommended for you

ESG finance poses risks but offers plenty of sustainable opportunities