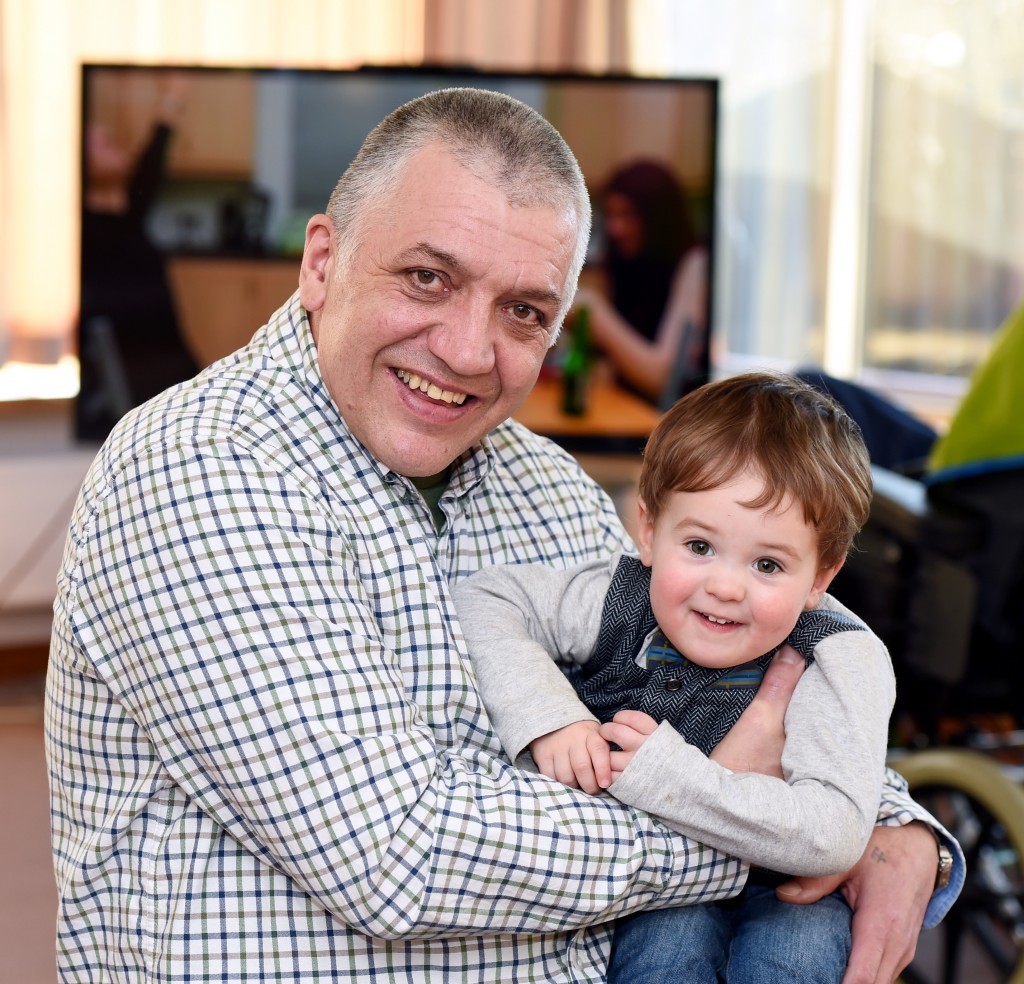 A standby boat deckhand had to learn to walk and talk again after suffering "severe" and "traumatic" brain damage in a freak accident at work.
Kenneth Harcus was just two days away from returning home for Christmas when he fell down a set of stairs onboard a ship in the Netherlands.
The 55-year-old spent several weeks in intensive care in one of the country's biggest hospitals, before being transferred to Aberdeen's Woodend where he underwent months of intensive rehab.
The father-of-three, from Kirkwall in Orkney, cannot remember the three months leading up to his accident, or the birth of his third grandchild shortly before he left for sea.
He now faces another year-long wait to find out the full extent of the damage caused, and he will never be able to work again.
But last night he said he felt "very lucky" to be alive.
Mr Harcus said: "I could be paralysed from the neck down, or I could be six feet under.
"I am what I am now. I'm very lucky to be here."
The merchant seaman, who was working for Aberdeen-based GulfMark, had been on the Highland Citadel tug, anchored in the Dutch port of Den Helder on December 7 last year.
He had been due to return home for Christmas just two days later
But he fell as he climbed a set of 12 steps from one deck to another to get to his cabin.
"I'll never know what happened – the accident wiped my memory," he said.
"Whether I stumbled on a step or whether I went to grab the handrail and missed it, I'll never find out."
His fifty-three-year-old wife Linda added: "Had they not found him when they did, and had they been out at sea, he wouldn't be here today."
Mr Harcus was taken to Holland's Medical Centre Alkmaar where he was treated in intensive care.
His family was flown to Schiphol Airport by GulfMark the following day, but they had no idea just how serious his condition would turn out to be.
With each day that passed, his family prayed and hoped he would wake up, but it was more than two weeks before he showed any signs of life.
It was not until his son Robert asked his father by chance if he remembered his training at sea that they realised there might be some hope.
Mrs Harcus explained: "He asked him if he still knew Morse code, and he tapped his fingers on the side of the bed.
"He couldn't speak at that point and we had no idea how bad things would be – but it was something."
Once Mr Harcus could breathe unaided, he was transferred by air ambulance to Aberdeen on December 27.
But his journey was far from over, and he had to learn to do the simple things he had once taken for granted.
His speech slowly but surely returned, while he learned to walk unaided again.
Meanwhile, Mrs Harcus travelled "back and forth" from Orkney to be by her husband's side.
"He had no injuries, no bruises, no broken bones. It was just his brain," she said.
"He can't remember the three months before the accident – it's been wiped – and he only remember bits of the last two weeks he was at Woodend."
Mr Harcus said he would never be able to work again because of the cognitive problems he has developed.
"Certain things I find very difficult, how I process information and try to retain it," he explained.
"I will say the same thing four times in one morning, and Linda will say 'you've told me that before'. I'm like a parrot."
On Monday it will be exactly a year since his accident – and his family cannot believed how far he has come.
Mrs Harcus said: "It's amazing. We never thought we would be where we are now
"We just have to make the most of life and enjoy our children and grandchildren while we can."​
Recommended for you

Scottish Greens co-leader back-pedals after oil and gas gaffe