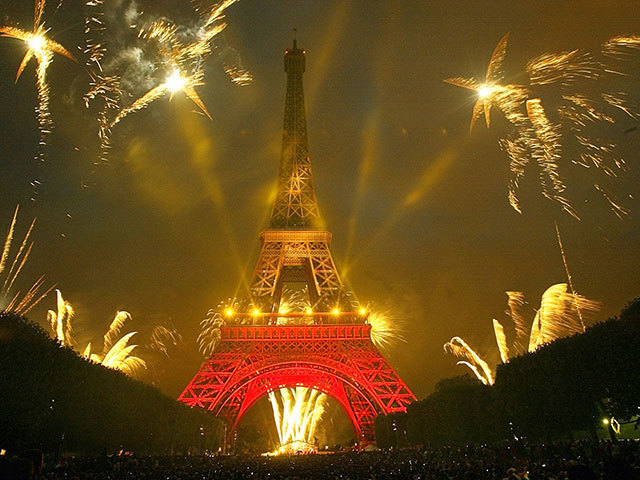 After a hectic first day of climate talks in Paris when more than 150 leaders signalled their intention to do a deal on global warming, the real business has begun.
The fanfare of the leaders' event at the summit in the French capital saw heads of state and government from US president Barack Obama to King Letsie III of Lesotho warn of the dangers of climate change and the need to take action to curb rising temperatures.
The speeches that went on into the evening – by the largest number of leaders to attend a UN event in a single day – have spelled out the political will to secure a new comprehensive agreement on climate change.
They are backed up by national climate action plans submitted by 183 out of the 195 countries involved in the talks.
But on the day after the night before, it is now the job of the negotiators, and from next week ministers, to deliver that deal.
Negotiators appear to have made a good start, with three levels of discussions from a top-tier group looking at issues across the negotiations, and below that a series of talks on a range of subjects – some of which are already going late into the evening.
Then there are the "informal informals" taking place in rooms and corners around the cavernous le Bourget conference site, much emptier now the leaders and their security teams have left the building, trying to grapple with the nitty-gritty of the deal.
It is hoped the talks will result in a new version of a draft agreement – which is still likely to be littered with the square brackets that denote subjects that are not agreed – by Friday, and it will then be up to the French hosts of the talks where next to steer negotiations.
There are a number of key issues and sticking points, from a long-term goal to "decarbonise" the economy to the commitments to finance to help developing countries cope with the inevitable impacts of global warming and to develop cleanly.
But there is also a worry that the unwieldy UN climate change negotiations themselves, which can easily get bogged down in process, could be one of the biggest risks to securing a deal.
Martin Kaiser, head of international climate politics at Greenpeace said: "We heard encouraging words from world leaders, though not enough substance on carbon cuts."
A solar alliance announced by India's prime minister Narendra Modi and an announcement on renewables in Africa which could see as much as 300 gigawatts installed across the continent by 2030 are among the initiatives expected to be revealed.
"The momentum needs to be kept up. And the negotiators have to deliver a deal that honours the spirit of what has been set in motion."
Recommended for you

COP27 approves last-ditch deal for historic climate damage fund