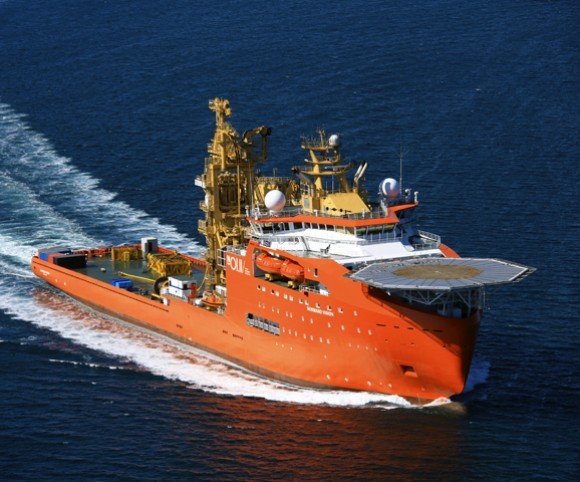 Subsea contractor Ocean Installer has been awarded a contract for field development work in Nigeria for Folawiyo Aje Services Limited.
The Norwegian firm will perform the offshore construction of the Aje Ph1 project off the coast of Nigeria.
The scope of work includes mooring buoy installation and hook up, flowline and umbilical installation.
Folawiyo Aje Services Limited (FASL) functions as dedicated technical advisor to the field operator Yinka Folawiyo Petroleum.
Chief executive Steinar Riise, said: "This proves our Africa strategy is fruitful and allows us to further strengthen our foothold and develop our relationship with clients active in the region. We are looking forward to joining efforts with Ariosh Engineering on this project to ensure a safe, high quality and efficient execution."
Offshore operations will be performed by the construction support vessel Normand Vision and commence Q1 2016.
Engineering for the project will be performed across Ocean Installers offices in Stavanger, Aberdeen and Houston in order to meet the demanding schedule of this fast track project.
The Aje field is located in Oil Mining Lease 113 (OML 113) in the Benin Basin, about 24km offshore of western Nigeria.
The water depth in the region is at about 900 meters (3 000 feet).
Yinka Folawiyo Petroleum is the operator of OML 113 with 60% interest.
The remaining 40% is owned by a joint venture of Chevron Nigeria Deepwater, Vitol Exploration Nigeria, Panoro Energy, Energy Equity Resources and Jacka Resources.
Recommended for you
X

Companies throw hats into ring for Norwegian licences