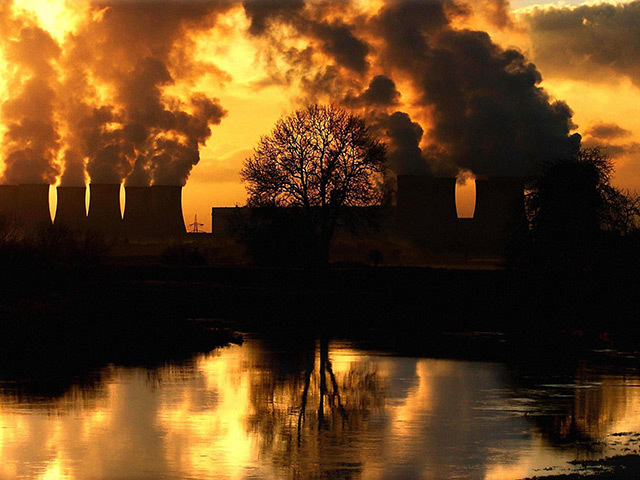 As the crucial climate talks in Paris enter their final days, there is a growing recognition of the need to curb global temperature rises to even lower levels than previously agreed.
Here is what is going on with 1.5C.
Q: What is the issue?
A: In previous climate negotiations, countries agreed to limit global temperature rises to 2C above pre-industrial levels – seen as a threshold beyond which "dangerous" climate change will occur. But there have long been calls for a more stringent goal, limiting temperature rises to just 1.5C.
Q: Why the tighter target?
A: Countries most vulnerable to climate change say that temperature rises of 2C are too high and would threaten their survival.
For example small island states warn that at 2C, rising sea levels could see them entirely inundated, while a recent UN report found that at that temperature, the world could see one metre (3.3ft) of sea level rise, crop yields reduced and corals and other wildlife hit.
Q: So will the climate deal in Paris deliver the 1.5C goal?
A: As the talks progress, those leading them say most countries want to "reflect" the 1.5C limit.
But there are differences of opinion about whether to replace the 2C goal with 1.5C, keep 2C but recognise the importance of 1.5C, or to strengthen the target to keeping temperatures "well below" 2C and scale up efforts to limit warming to the tougher target.

Q: And is it doable?
A: Well it would certainly be a harder ask to limit temperatures to 1.5C than 2C because it would require steeper cuts to emissions.
The latest major report from the Intergovernmental Panel on Climate Change (IPCC) which assesses all the science on climate change has found that it would require emissions reduction of 40-70% on 2010 levels by 2050 to make it "more likely than not" that temperatures will remain at 2C.
For 1.5C, it would require emissions reduction of 70% to 95% on 2010 levels by 2050, the IPCC said.
Fatih Birol, head of the International Energy Agency, said 2C is already "very challenging" and getting down to 1.5C would require an even greater acceleration of efforts and "an unprecedented level of support for low carbon technologies".

Q: But it is just a question of delivering steeper cuts in the next few decades?
A: No. Scientists say that whatever the temperature goal is, ultimately emissions have to be reduced to net zero in order to stabilise the climate, otherwise temperatures will continue to rise, albeit more slowly.
Professor Myles Allen, of the University of Oxford, said he did not think the world would achieve either 1.5C or 2C with approaches to tackle climate change taken so far, or with measures being discussed such as a worldwide price on carbon.
Instead he is calling for a global "take back system", with fossil fuel extraction companies paying for a proportion of the carbon they dig out of the ground to be sequestered, for example through technology that captures and stores carbon from power plants underground, to help bring down emissions to net zero.
Recommended for you
X

RAF focusing air strikes on Syrian oil fields MPs told