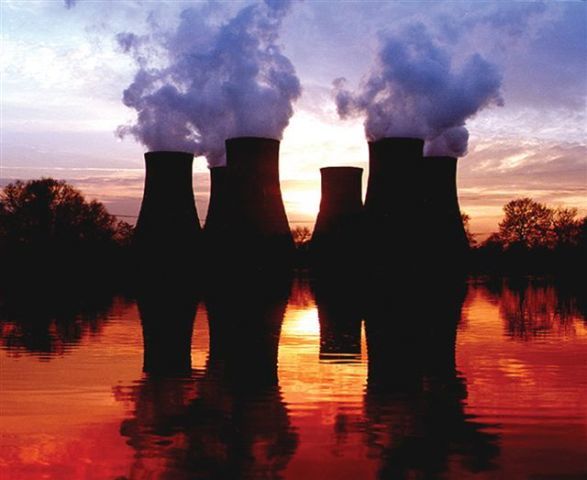 A new international climate deal would be "meaningless" without measures to review and ramp up the action countries will take to curb their emissions, European leaders have said.
As ministers from around the world continue to negotiate at United Nations climate talks in Paris, sharp divisions remain on key issues in the agreement, which aims to avoid dangerous climate change and provide finance for poor countries to deal with the impacts of global warming.
In the last 48 hours of scheduled talks, a new version of the text of the agreement has been delayed, with the conference now expected to overrun its official Friday afternoon deadline.
A draft of the text for the agreement released on Wednesday contained the potential for ambitious targets on curbing rising global temperatures and cutting emissions over the coming decades, as well as weaker options.
The "high ambition coalition" of countries spanning the EU, including the UK, some of the world's poorest countries and the US, are calling for a robust "review and ratchet" mechanism in the deal that would see countries re-examining and raising their level of pledged climate action if appropriate every five years.
Making sure ambition can be raised is key to achieving a 2C limit to global temperature rises – beyond which "dangerous" climate change is expected – or the more stringent 1.5C many countries have backed.
This is because the current pledges by countries for climate action they will take up to 2030 will only put the world on a path to almost 3C.
European climate action and energy commissioner Miguel Arias Canete warned that you could have a "beautiful long term goal", but without the system to review action then it would not be achieved.
He said: "Without the five-year cycles, the agreement is meaningless. If we want a long-term target we must take stock every now and then – we think every five years is a reasonable period – to assess, how far are we from the trajectory the IPCC has established as necessary?
"We need long-term goals but much more important is the stocktaking and raising the level because you can have a very ambitious long-term goal but if every five years you cannot come back and you meet and you decide to raise the level, you will never meet your long-term goal."
A number of countries including Malaysia are thought to be pushing back against the five-year review system.
The issue of "differentiation" – the difference between the responsibilities and action of different countries – also remains a thorny issue in the discussions, as does finance for poor countries, and the "loss and damage" question over support for countries suffering irreversible consequences of rising temperatures.
Some countries, thought to include China and India, are trying to maintain the UN climate convention's original strict split between developed and developing countries laid down in 1992, while others such as Europe are seeking wording that reflects the range of countries' development and their ability to act.
Despite the divisions, there is thought to be a "creeping sense of optimism" that a deal can be done.