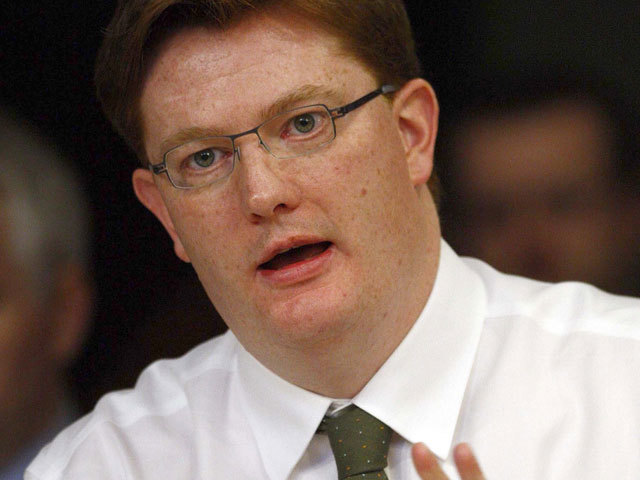 Former Highland MP and chief secretary to the Treasury Danny Alexander was yesterday knighted by Prince Charles.
Sir Danny, as he now is, was one of the four Liberal Democrats who drew up the Coalition government agreement in 2010.
The 43-year-old, who was accompanied at Buckingham Palace by his wife Rebecca and daughters Isabel, eight, and Isla, five, said: "It was a great honour and a wonderful ceremony and it's all rather humbling.
"It was something I didn't expect but it is a real honour to have the recognition for the work I did in the Coalition government – turning the economy around and getting the country on the right track."
The former MP, who lost his Inverness, Nairn, Badenoch and Strathspey seat to the Scottish National Party's Drew Hendry in May's general election, refused to comment on the current government.
However he said he is now working with the Britain Stronger in Europe campaign and ChanceTo Shine, a charity promoting cricket in state schools.
Facebook's most powerful female executive in the UK used the opportunity of receiving a CBE to plan a future social media collaboration with the Prince of Wales.
As Charles awarded Nicola Mendelsohn her medal, the pair discussed launching a Facebook campaign on global warming and the environment.
The co-chair of the Creative Industries Council and vice-president of Facebook for Europe, the Middle East and Africa, said: "He said he was very happy to give me the honour as we have worked together before.
"He was asking all about Facebook and about getting together to do more work.
"He is very passionate about these issues."
Among those receiving OBEs was television presenter Nicky Campbell for services to children.
Scot Mr Campbell, who used to present TV game show Wheel Of Fortune and now fronts Watchdog on the BBC and Long Lost Family with Davina McCall on ITV, wore a kilt and Beatles cufflinks to receive his gong.
The 54-year-old patron of the British Association for Adoption and Fostering, who has publicly shared his story of being adopted, posted a "palace selfie" on Twitter, posed withhis family, after the ceremony.