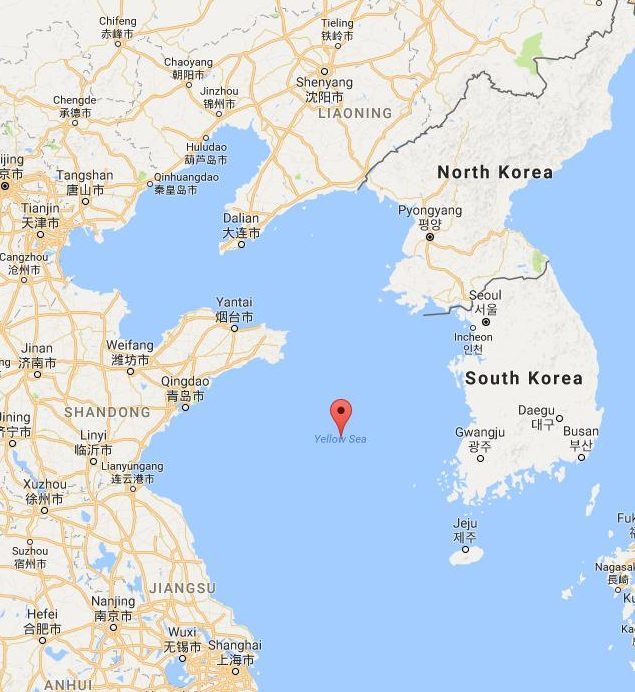 A Chinese fishing boat failed to give way to a Norwegian gas tanker resulting in the death of a crewman, a maritime investigation has found.
The fatal accident happened in the Yellow Sea between China and the Korean peninsula in October 2015.
The Chinese trawler Lurong Yu 71108 was heading for fishing grounds with a fellow vessel when it collided with the Norwegian registered Clipper Quito LAPW7.
After the 80tonne trawler smashed off the hull of the 48,000tonne Very Large Gas Carrier (VLGC), the Chinese nationals reported that their chief engineer was missing.
The rest of the crew managed to get lifejackets on and jumped into the sea as the ship sunk.
However, the missing engineer was never found despite rescue efforts and is presumed dead.
Norway's Accident investigation Board (AIBN) carried out a review of the accident.
Investigators concluded that the crew of the Lurong Yu 71108 "had not observed" the tanker.
The AIBN report stated: "An evasive manoeuvre on the part of Clipper Quito was made when one of the fishing vessels,Lurong Yu 71108, was seen to change course.
"However, this was not sufficient to avoid a collision between the two vessels.
"Lurong Yu 71108 sank after the collision with Clipper Quito and one of the five fishermen is assumed to have died."
Investigators ruled that the tanker did not take sufficient account of the required safe passing distance when it allowed the fishing vessels to get too close.
The master on board Clipper Quito was also not notified when the "critical situation" arose.
The shipping company is urged to follow up safe navigation and teamwork on the bridge, as well as situations of crisis and notification procedure.
Recommended for you
X

Norway say oil fund should invest in equities rather than bonds