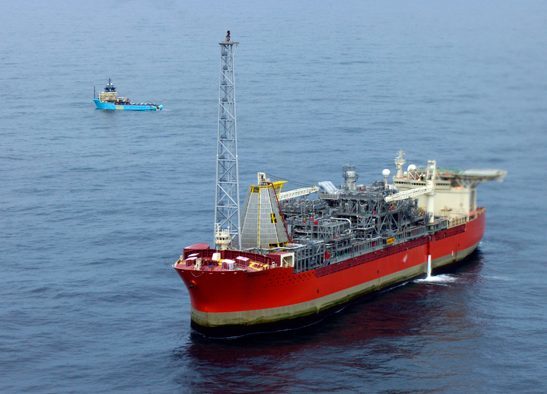 Husky Energy has been given permission to restart operations on the SeaRose vessel after the company was reprimanded following a near miss with an iceberg.
Canadian authorities said the vessel should have been disconnected and moved after the iceberg entered its exclusion zone in March 2017.
"That action was not taken and personnel were at one point instructed to muster and 'brace for impact'," the Canada-Newfoundland and Labrador Offshore Petroleum Board (C-NLOPB) said earlier this month.
The vessel was hosting 84 workers and 340,000 barrels of oil at the time.
The regulator ordered the suspension of operations on the vessel, located 350kilometres east of St John's, on January 17.
A preliminary investigation found Husky had failed to follow its ice management plan, prompting the decision to suspend operations.
But C-NLOPB said Calgary-headquartered Husky had since undertaken a comprehensive review of the ice management and emergency response plans.
C-NLOPB's said in a statement: "Our chief safety officer and chief conservation officer are satisfied that Husky has taken appropriate action to address the deficiencies that were identified within the safety culture of their organisation."
Husky chief executive Rob Peabody said: "We could have and should have responded differently according to the pre-existing plan, and have learned from this incident.
"We will apply these lessons and share the learnings broadly in the region and across the company.
"Our engagement with the C-NLOPB was constructive and cooperative. We share the same objective.
"The safety of our people and the protection of the environment is our first priority and in this case we let ourselves down."
Recommended for you
X

First oil springs from Fort Hills project, Total says