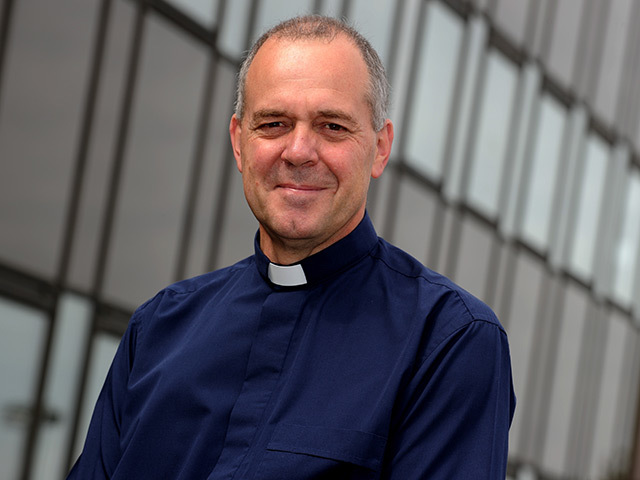 The oil and gas chaplain has issued a warning that poor communication by firms is worsening anxious workers' already-fragile morale.
Gordon Craig spent much of 2016 confronting the "tremendous human impact" of large-scale job losses across the industry.
He believes he has detected "a very slight change in feeling" during recent offshore trips, amid cautious corporate optimism the downturn may have bottomed out.
But he said improvements to production and efficiency had come "at a human cost".
Rev Craig has witnessed the impact of the dramatic slump at first hand after arriving in the post from the RAF four years ago with the industry still enjoying the tail end of the boom.
He explained: "There seems to be a little less stress and anxiety. That could be down to a feeling that things are beginning to bottom out, and people are beginning to get a handle on what the future might be.
"Some industry leaders and commentators say we have reached the bottom of the cycle. I am sure there is an element of truth, but it is clear not everyone agrees.
"The further you are down the supply chain, life is still extremely difficult."
After three decades in the armed forces, Rev Craig understands the importance of communication to boost morale.
And he fears the fragmented nature of the oil and gas workforce means too many HQs have lost touch with employees.
He said: "People are very resilient. But one of the hardest things to deal with is uncertainty, not knowing what is going to happen to them and their families. This causes stress and they all feel that stress.
"I have seen excellent examples of companies engaging with their people and doing everything to give them as much information as they possibly can. Their people feel valued and it helps build trust.
"But I have seen examples where that doesn't happen. Employees then tend to feel they are just numbers on the sheet and not a person."
However, he insisted bosses were not heartless and stressed he had not come across a single company who didn't care about their staff.
He added: "What's actually happening is that their communication is not done effectively.
"Of course, a lot of HR departments have been cut back as well. Sometimes people offshore don't see these issues."