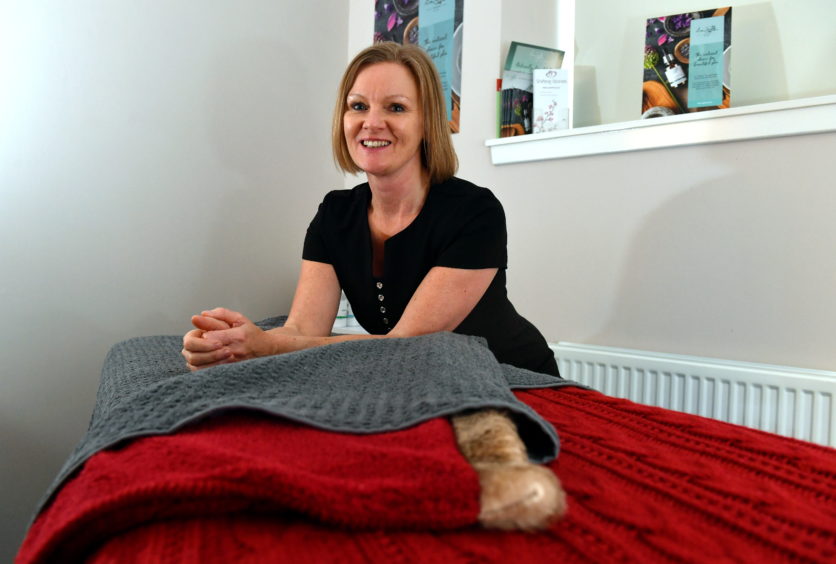 After working for some of the biggest oil majors in the North Sea, it was the oil downturn that put health and wellbeing on the menu for one former Shell manager, both professionally and personally.
In her 30-year career, Sylvia Smith has worked for French oil giant Total, Amec and was latterly working for Shell as its oil and gas contracts manager when she suddenly found herself surplus to requirements.
She said: "My contract came to an end in 2014 and Shell were going through a reorganisation and were laying off staff or not renewing contracts.
"I found that I couldn't get anything else after that. I was working for a consultancy but it was on an 'as needed basis'.
"It was the first time in my life that I'd ever been out of work.
"With a lot of time on my hands in 2015, I thought: well, 'I've got to do something' and the obvious choice was nutrition because I'd developed quite an interest in it."
Ms Smith undertook a battery of courses on nutrition, massage and aromatherapy.
But having only worked in oil and gas for most of her career she wasn't quite sure how best to start, resulting in a couple of initial missteps.
She said: "I started my business as a nutrition-based idea, primarily helping people with weight loss, but I found that with what was going on in the city at that time with the oil downturn, nobody really had money to spend on what was considered a luxury – even though your health is not a luxury.
"To bolster the treatment side of the business I decided to offer facial treatments to have a wider portfolio."
She decided to call her new venture 'Shifting Stones' to reflect the combined ideas of eating better and the hot stone treatments she offered.
Initially operating the business from her home, she decided she needed a premises.
Aberdeen proved to be too expensive, plus she wanted somewhere peaceful for her clients.
She eventually found the ideal place much closer to home in Maryculter, in Aberdeenshire.
She said: "This treatment room came up earlier this year and it's really close to where I live. But it's also nice and quiet, so when people come for a treatment they can relax.
"Once the word gets out and ramping up I think it will be a success.
"I feel like I've set it up properly to get it the way I want it."
Asked whether she misses the daily cut and thrust of the oil and gas sector, Ms Smith said: "I did initially miss the hustle and bustle of oil and gas and the interaction you get with colleagues, but you're basically a cog in a wheel there. Now, I don't miss it at all.
"My lifestyle today is much better. I don't make as much money, there's no doubt about that. But I find this type of work more rewarding because you're actually making people feel better.
"I finish my work day thinking: I did something good for somebody else today."