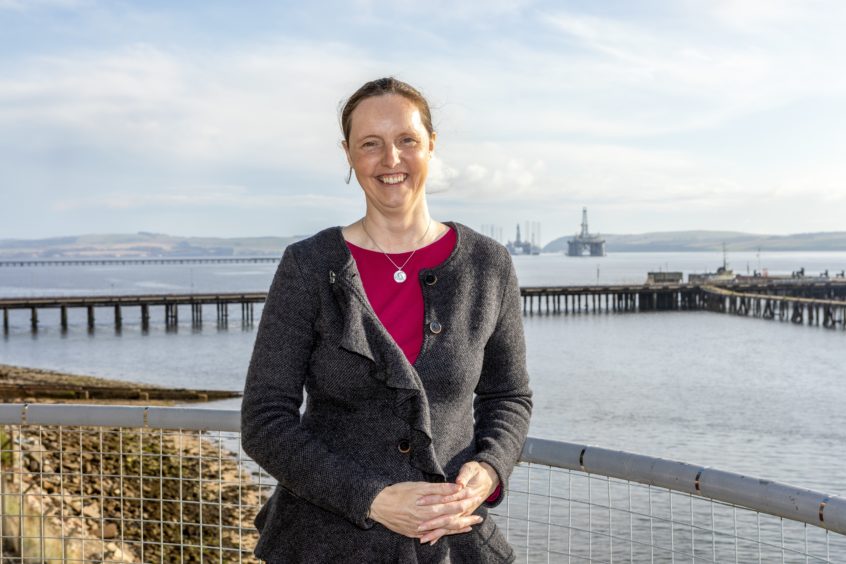 The Port of Cromarty Firth has appointed its former marketing and PR manager to the newly-created business development manager position.
Joanne Allday will spearhead the port's new five-year strategic development plan.
Consultant Zeina Sawaya-Melville had previously been advising CEO Bob Buskie, helping to deliver strategic business growth.
Ms Allday was marketing and PR manager since 2016, having previously worked as Marketing Manager with SAMS Research Services, Scottish Association for Marine Science, Resource Marketing and Marl International.
Joanne Allday said: "Working at the Port is hugely rewarding. The oil and gas industry, and the Port, is going through a time of critical change.  It is a time to focus on what we do well, and to look at new and developing markets, to brings investments and jobs to the Port and the surrounding area.  I am looking forward to playing a key role in the Port's future."
Mr Buskie said: "This is a really exciting time for the Port. Joanne will bring an abundance of capability and understanding to drive business growth. I'm looking forward to continuing to work with her on our future developments. Joanne's new role underpins our commitment to drive positive change and build on the Port's investment in the oil and gas and renewable energy sectors."
Recommended for you

Core29 appoints new managing director to lead business