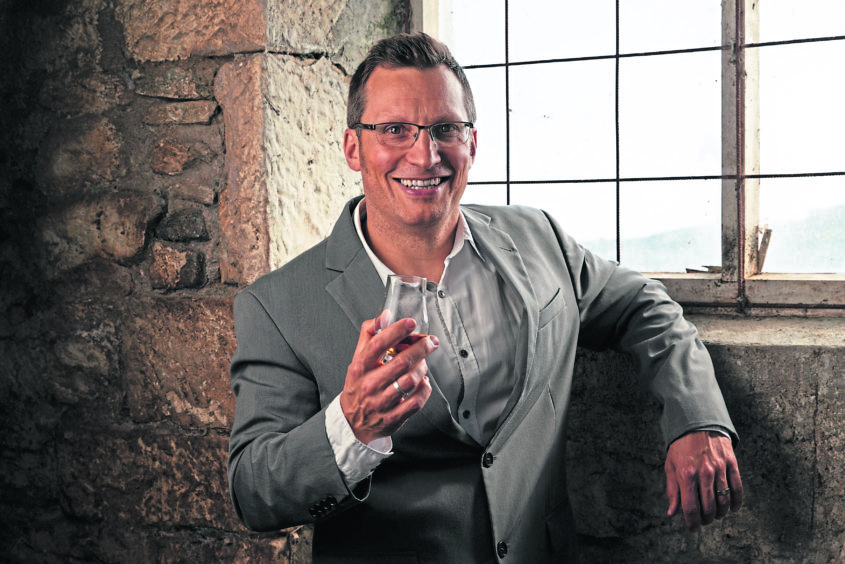 A north-east oil and gas worker has teamed up with his friend to bring a new "Scottish" rum to the market.
Jim Ashley, a senior drilling engineer, and business partner Patrick Maris first discussed their venture, Outlaw Rum, at the start of 2017.
Based near Huntly and not far from whisky heartland of Speyside, the business has been up and running since February – when it received its first batch of rum to be aged.
Base spirit from Trinidad, where Mr Ashley worked overseas for a few years, is sent to Scotland for maturation in old whisky casks.
Once matured, the rum is transported to Glasgow for bottling and then returned to Aberdeenshire – from where it is shipped to buyers and distributed for wholesale.
Mr Ashley, who has worked in the offshore industry since 2000, said: "There were no rums that I thought were really palatable at all in the UK, in comparison to Trinidad.
"Knowing rum is as highly prized as single malt whisky in the Caribbean, I wanted to do something about it."
He discussed the potential for a Scottish matured rum with Mr Maris, who still works in Trinidad, and the idea took off from there.
"Six weeks later we had our first samples and it took us a few months to figure out what we wanted it to be like," said Mr Ashley, who has forged links with a distillery in Trinidad.
He added: "We gave the distillery the task to create a rum that could go up against some of the finest whiskies, and they did that.
"We told them what we wanted from our flagship rum, and then decided that we'd mature it in casks. It took around a year to get all the certifications for HMRC (HM Revenue and Customs).
"I did all of that while working and we got certification through in October last year. It is very regulated, so I needed all of this in place before the distillery could even start mixing the rum.
"We got the rum in February and our first expression got bottled last month. We've also done a first special release – a rum that has a long finish and is comparable to a single malt."
The duo have used casks from distilleries across Scotland to get a variety of flavours into their products.
More rums are planned for the future, Mr Ashley said, adding: "The American market wants us to do a bespoke bourbon release. In the meantime, we've got our first order going to Singapore.
"We have samples in South Africa, so we'll hear from there soon, and there's options to go international via other businesses."
Outlaw Rum launched to the wholesale market but, after seeking advice, Mr Ashley and Mr Maris are looking at selling direct to the public too.
Mr Ashley said: "We've teamed up with the likes of Whisky Hammer, Aberdeen Whisky Shop, Inverurie Whisky Shop and those sorts of places so people can get their hands on it.
"We will have around 2,000 bottles available for the public to purchase. There will be a focus on the premium market. We have places in London, Edinburgh and Glasgow that we're speaking with, so we're hoping to make moves next year.
"The foreign market is also something we want to look at – particularly hotels, restaurants and bars.
"The biggest markets for rum are Holland, Belgium, Switzerland and then France, so we will be looking to those fairly soon."
Recommended for you

Forbes hits out at Just Stop Oil, saying support still needed for oil and gas