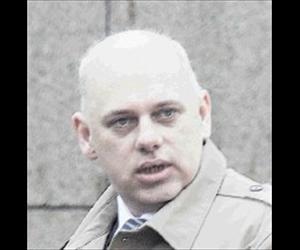 A man described as a Walter Mitty-style fantasist, who embezzled more than £1.2million from a north-east oil services firm, has been jailed for five years.
Accountant David Johnston cooked the books at Capelrig, of Bridge of Don, Aberdeen, for more than a decade, using company money to fund a series of amateur dramatic stage shows and musicals.
The 42-year-old admitted taking the cash but argued that director Brian Hill and his wife, Rosemary, the general manager, were also in on the fraud.
The couple always denied involvement and Johnston's allegations against them were tested during a lengthy plea in mitigation hearing at Peterhead Sheriff Court.
Yesterday, Sheriff Gregor Murray cleared Mr and Mrs Hill of any wrongdoing, ruling that Johnston was working on his own.
Johnston told his bosses he could get them discounted travel deals through theatre connections. He took their money, but used company funds to pay for their holidays.
Johnston kept the fraud running from 1998 until he left the firm in 2008.
Sheriff Murray told Johnston, whose address was given as 9 Beattie Place, Laurencekirk, that he had "exploited" his position.
"As an accountant at this company you were trusted more than most," he said. "You extremely abused that trust."
The sheriff said he accepted Johnston was remorseful and had used some of the money to benefit others through Attic Theatre drama group.
He said the embezzled amount – totalling £1,246,917 – was gone for good and would never be recovered.
Sheriff Murray said he had decided against referring the case to the High Court for sentencing and imposed a maximum possible jail term of five years.
Solicitor advocate Gail Galloway said Johnston had taken about £600,000 from the company for himself and his stage shows, while the remaining £420,000 was spent on his bosses' holidays.
"He used the money to fund a lifestyle which he would not have otherwise been able to afford," she said. "But now he has nothing left to show for it."
The court heard that after leaving the firm, Johnston was declared bankrupt with debts of more than £100,000.
Ms Galloway said Johnston was full of remorse and had been receiving treatment for depression.