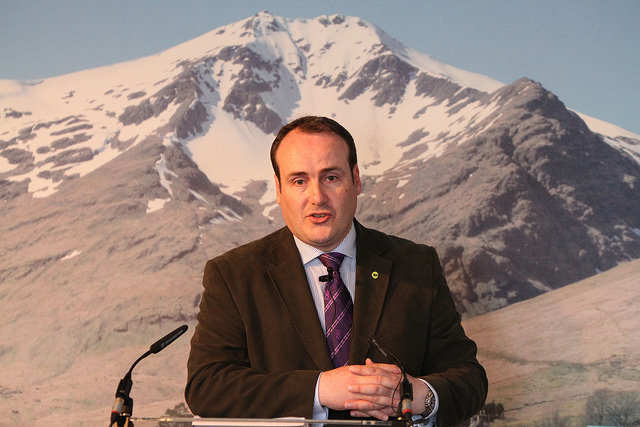 Scottish energy minister Paul Wheelhouse has announced a Moray Firth wind development contract between Beatrice Offshore Wind Farm and Scottish firm Windhoist Group at All-Energy conference in Glasgow today.
The deal, confirmed to be over £2million, will see Windhoist provide turbine pre-assembly to the SSE Beatrice Offshore wind project.
Contracted by Siemens Gamesa Renewable Energy, the deal will see over 40 local jobs sustained for the 10 month period of the project.
Mr Wheelhouse, said: "Having secured this new contract to carry out onshore turbine pre-assembly work for the Beatrice offshore wind project in the Moray Firth, Windhoist Ltd are one company who are actively seeking emerging opportunities in the renewables sector.
"With assistance from Scottish Enterprise to identify new opportunities, this is an excellent example of a company utilising its knowledge in one sector to secure contracts in another, while sustaining over 40 jobs in a very competitive market."
The contract requires Windhoist to provide onshore pre-construction support for 84 Siemens 7MW turbines to be deployed by the start of 2019.
The £2.6 billion Beatrice development is the largest Scottish wind project to date, and is estimated to add £1.1 billion to local job creation over the lifespan of the wind farm.
Hugh McNally, managing director of Windhoist, said, "We have worked with Siemens / Gamesa for a number of years within the onshore wind sector. We are delighted to build upon this relationship and look forward to bringing our extensive onshore construction expertise into the offshore wind sector".
Ryan Burke, Windhoist's project manager on Beatrice, added: "We are very excited about working with SGRE on this Scottish project. The reputation our construction teams have made around the world for innovative and seamless execution was a real defining factor in terms of securing this award."
Windhoist employ over 300 technicians in Scotland in Irvine and Stirling and operate in Ireland, Australia, Germany, South Africa and Morocco.
Recommended for you
X

Aker Solutions makes offer to end Mariner dispute