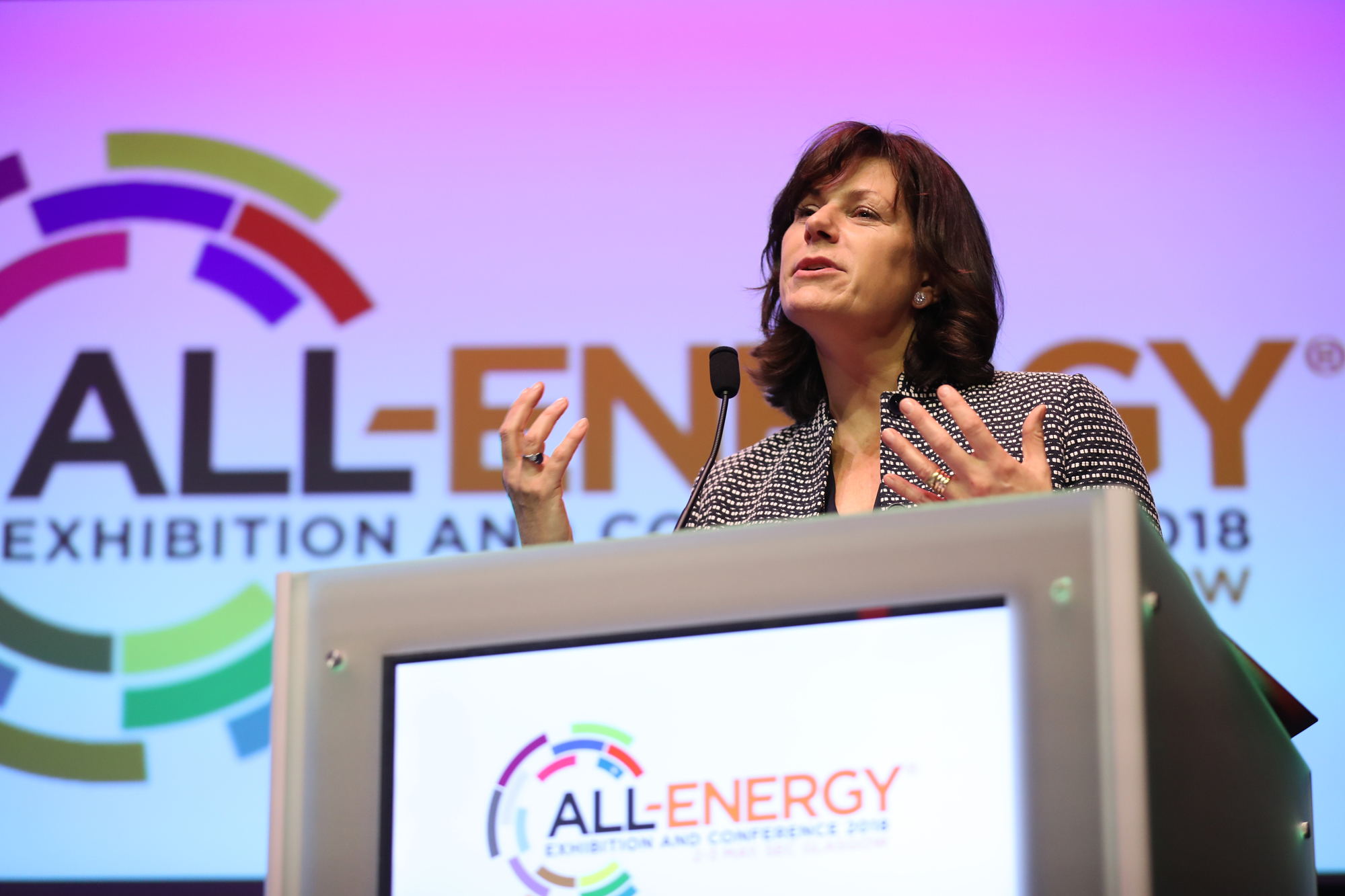 Claire Perry MP, energy and clean growth minister said at during the All-Energy conference in Glasgow that the Conservative Party are "absolutely not against onshore wind' but that her party is against "breaching manifesto commitments".
Ms Perry was speaking during a press conference after her address to the conference in which she spoke positively about the growth of Scottish renewables in terms of jobs and capacity.
Asked by Energy Voice whether Conservative policy and attitudes to onshore wind is hampering the growth of the technology and the sector in the UK, Ms Perry said: "We've had a massive deployment of onshore wind in the last few years under a Conservative led government. But I'm crucially aware of the per kilowatt hour cost advantages of onshore, though the challenge with onshore is always getting the scale.
"It's always difficult that you can with offshore, but we are bound by the auction structure that we put in place that was compliant with state aid rules that didn't allow us to differentiate on geography or technology."
"As I've just assured Paul Wheelhouse, we are working really hard to see how we can do that as I'm aware that there are parts of the UK, particularly Scotland, who are keen to deploy and it isn't controversial and I would like to see that deployment happen. So, lots of work happening to sort that out.
The MP also addressed the perceived culture in England where onshore wind farms are viewed as more controversial, and have become a political issue.
Ms Perry said: "Most of the conversations around clean growth always ran ashore on the shoal of the march of the turbines and cost of fuel bills and we very successfully did not have those rows when we published the clean growth strategy because we basically preserved the manifesto commitment on large scale which we don't think is right for a lot of England."
Ms Perry made the point that Scotland is less densely populated than many parts of England, therefore making it a less controversial issue north of the border.
He said: "Scotland's got great geography, less concentrated population; [onshore wind] is obviously perfect for lots of parts of Scotland assuming that the local community wants it. Again with the planning system, I think it is now robust enough to deal with local challenges. So we're absolutely not against onshore wind, were against breaching manifesto commitments. So we have to work creatively with state aid laws.
Recommended for you
X

Statoil begins mobilising crew for Johan Sverdrup