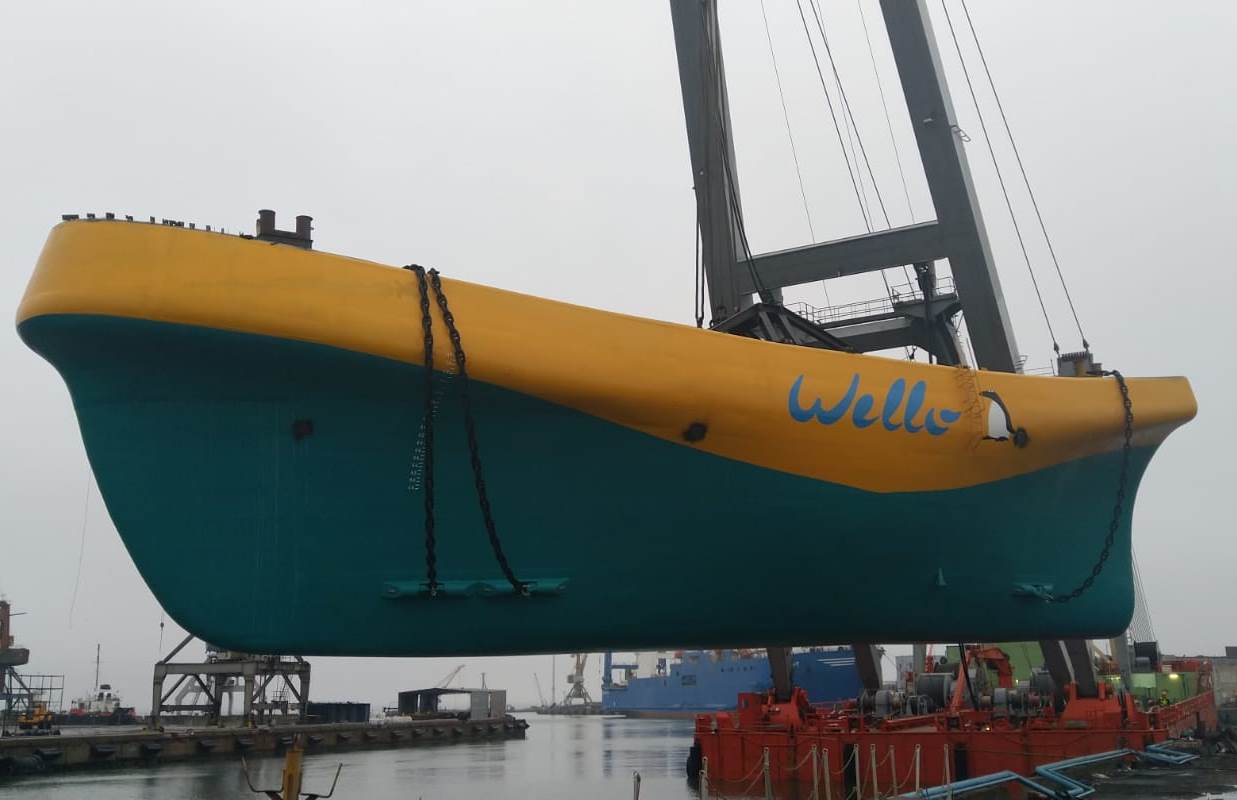 The next generation of the Penguin wave energy converter is due to arrive in Orkney after testing, developer Wello Oy has revealed.
The Finnish firm said it is currently in the process of testing the Penguin WEC2 in Tallinn, Estonia as part of the Clean Energy From Ocean Waves (Cefow) project.
Once initial testing is complete, the WEC2 will be towed to the European Marine Energy Centre (Emec) in Orkney, where it will be deployed alongside Wello's original Penguin WEC.
The Cefow project has plans to build and launch three iterations of the Wello Penguin's off the coast of Scotland.
The first of the three Penguins' was installed by local firm, Green Marine, in April 2017.
EMEC claim the wave converter has survived 60ft waves since it was deployed.
Caitlin Long, environment and consents specialist at Emec, said: "We are very pleased that the CEFOW project has been successful in securing consent for the first WEC array on a single electrical cable, in Scotland.
"The awarded marine licence provides Wello and Fortum with the required flexibility to commence with the installation of the second WEC's moorings and the smart hub.
"This is a great achievement by the project consortium and we look forward to welcoming two more Penguins to Emec."
Recommended for you
X

Equinor granted multi-million life extension on Troll