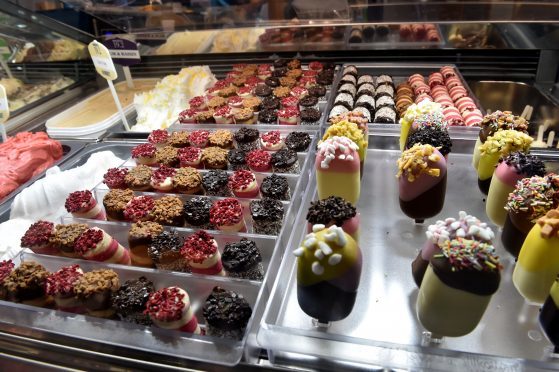 A scorching summer, increased exports and the production of renewable energy has helped north-east ice-cream makers achieve record revenues and profits.
Mackie's of Scotland reported turnover of £13.9 million and pre-tax profits exceeding £1.37m for the financial year ending May 2018.
Accounts filed on Companies House show turnover was up 13% on the previous year due to boosted ice cream sales in the UK, increasing sales in the Far East, the addition of a range of chocolate bars and revenue from production of renewable energy on the Mackie's farm.
Last year the company also reported record sales with £12.4m turnover reported for ice cream and chocolate.
Meanwhile its exports to markets in the Far East soared by 182% to £1.1m – now contributing 8% to Mackie's total turnover.
The company's net assets were up by 11% and operating profit continued to rise to £1.3m.
Overall costs increased by 22% on the previous year, due in part to the continued high price of cream. Although the firm owns a 330 cow herd which helps to buffer the impact of rising prices, they do still have to turn to the market to buy during peak times.
The brand has also further developed its first retail venture – Mackie's 19.2 parlour – with sales increasing monthly over the summer period.
Mac Mackie, managing director and one of three sibling owners, said: "2018 was certainly a significant year for Mackie's, with substantial growth in our export trade as well as developments closer to home. Our current financial year has started well with the hot summer months with growth continuing into 2019."
The company produce more than 70% of the energy required for the business and renewable energy generation on its Aberdeenshire farm contributed £1.1m to turnover of the business in 2018.
He added: "Over the last five years, Mackie's has invested a further £3.9m in solar panels and a wind turbine.
"We are continuing with further investments on the site to make the ice cream production more energy efficient and to help our advances to become 100% self-sufficient in renewable energy by 2020.
"We're proud that the majority of our power is now generated on site, helping us to offset more carbon that we produce."
Recommended for you
X

Can oil reinvent itself? Shell's power push divides investors