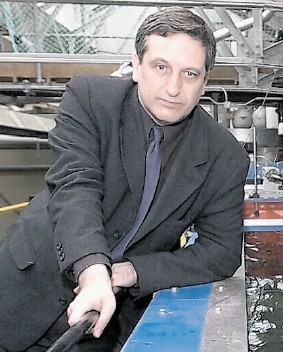 Since the start of the year major firms from Siemens to Andritz have staked their claim – and name – on a host of pre-commercial wave and tidal firms.
But, despite such moves, the picture remains complex, with multiple players in the market, funding not yet fully flowing and question marks over government support post-2017.
The next 18 months should start to change all that, says Professor Ian Bryden, head of the Institute for Energy Systems at Edinburgh University.
"I think this is a crucial period," he told Energy.
"I think every period has been crucial, but this one really is. We have got political backing for the development industry, which manifests itself in Scottish Government funding, enhanced ROC (Renewables Obligation Certificate) support for marine energy, Crown Estate leases and set targets for marine renewables in the 2020 road map.
"Over this next 18 months we fully expect to see the first arrays going in, which is vital, and it should become obvious we are dealing with a serious industry.
"By 2016 we hope to be on the installation curve and well on the way to having a 2-gigawatt (GW) industry in the 2020s."
The industry is apparently now moving fast. Much focus has been on proving / improving designs and installation methods.
Eileen Linklater, marketing manager at the European Marine Energy Centre, said Edinburgh-based Aquamarine Power first installed its Oyster using a crane barge. It has now moved to floating the device out to the site, reducing costs, and has halved the piles needed to fix it in place.
Pelamis has fitted an installation unit to its device, reducing installation costs and time.
OpenHydro of Ireland, initially used piles for its text rig, but has now developed a gravity-based system, cutting installation times. Much talk has been on reducing costs ahead of pre-commercial arrays. But Linklater warns the first task is to prove the devices work.
Getting to Holyrood's target of 2GW of devices in the water will also depend on investment.
Aquamarine Power's Martin McAdam said while his firm has had investment, from ABB and Barclays, the sector struggled.
"We need venture capital to be more patient than usual," he said. "We need investors to wait 5-6 years."
Longer-term security is also needed in terms of government support. McAdam said Scottish Government or Carbon Trust funding had been crucial, with each £1 unlocking £6 of private investment. But, despite the ROCs success in helping provide a medium-term support mechanism, a new feed-in tariff will replace this in 2017 as part of a broad package of as yet unclear electricity market reforms.
David Ainsworth, business development manager at Marine Current Turbines (MCT), said this offered a "short window of opportunity". "From that time we will have to stand on our own feet and that is the way we see it."
Despite this, there has been significant uptake in the sector in the past year from blue chips and utilities, not least Siemens' take over of MCT. Alstom (AWS Ocean Energy), ABB (Aquamarine Power) and Rolls Royce (TGL) as well as E.on, ScottishPower Renewables and Vattenfall (Pelamis) have also bought into wave and tidal firms.
Austrian group Andritz also became majority owner of Hammerfest Strom, now Andritz Hydro Hammerfest.
Bryden is confident more will come. "The hope is that over the next 18 months questions will be getting answered and private funds will begin to flow. We are starting to see big organisations getting involved. They are not doing it because they are silly. They are doing it because financial and business analysts can see it is not yet commercial but that commerciality doubts are decreasing."
The Crown Estate has also just agreed three more seabed leases to wave and tidal firms, taking the total number of sites to 36.
It also extended the area open for applications for Pentland Firth and Orkney Waters leases – notably opening up the process to those wanting to create demonstration and test sites.
Overseas firms are making strides too: in the US state of Maine regulators directed three utilities to buy 4MW of tidal electricity from Ocean Renewable Power company, making it the first state to commercialise ocean energy.
The firm plans to install devices with a total capacity of 90KW by autumn 2013.
"We are at a very critical pre-commercial stage," said LInklater. "The priority has been testing in real sea conditions. The next stage is to find out what works and then let's get ready to build these out on a massive scale."
Recommended for you
X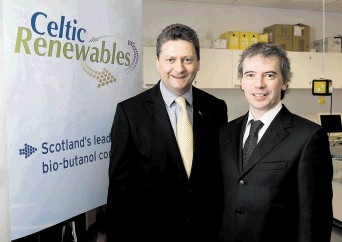 Say goodbye to high-cost petrol