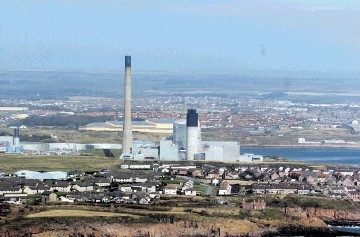 A top Shell adviser has called on UK ministers to take "urgent and decisive" action to develop carbon capture and storage (CCS) technology.
The global energy giant – which is working with SSE to build a CCS project at Peterhead – attempted to put pressure on the coalition government yesterday.
The scheme at the Aberdeenshire town's gas-fired power station is considered a front-runner in the contest to win up to £1billion of funding from Westminster.
The UK Government is due to reveal next month which bids have been successful, although some opposition MPs have expressed doubts about the Treasury's commitment to the competition amid ongoing financial pressures.
Speaking at an energy conference in London yesterday, Graeme Sweeney, a special adviser to Shell, urged the government to help drive forward the technology.
"The harsh reality is that the growth in CCS is falling behind," he said.
"Urgent and decisive action is needed to ensure CCS is a commercial option in the future for society to reach decarbonisation goals. CCS is one of the few technologies that is entirely driven by climate-change concerns, which means a global CCS industry will not emerge without policy intervention – governments need to reinforce commitments to CCS.
"It is important to reduce the significant investment risk posed by early CCS projects by funding demonstration projects."
Shell and SSE's plans would involve taking COemissions from the gas-powered turbine at Peterhead and pumping them into an existing North Sea gas reservoir.
The north-east project was dealt a blow last month when it only made it on to a reserve list in a separate CCS funding competition run by the EU. The value of the NER300 fund in Brussels has also been halved from its previous £2.4billion total.
The scheme's backers remain hopeful of winning support from Westminster, however.
At the conference yesterday, Deputy Prime Minister Nick Clegg dismissed claims of rifts within the coalition over its commitment to cutting harmful emissions, and emphasised his commitment to CCS.
"This coalition government is unreservedly committed to helping our low-carbon sector thrive – no ifs, no buts," the Lib Dem leader said.
Recommended for you
X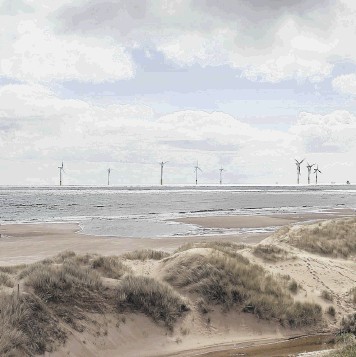 Changing the sizes of offshore wind turbines