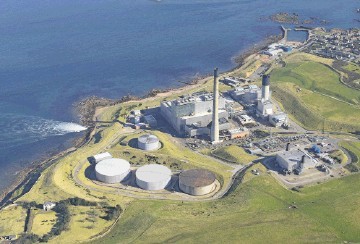 A MULTIBILLION-pound bid has been tabled for a subsea power link between the north-east and Scandinavia.
A consortium of energy firms is behind the supercable project, which would run from Peterhead to Norway.
The 350-mile, 1,400-megawatt interconnector is expected to lead to more stable household bills across the UK, as well as encouraging greater investment in renewable energy schemes on both sides of the North Sea.
Around 120 construction jobs would also be created at Peterhead.
Fresh details of the Scottish side of the scheme have now been outlined to planning chiefs at Aberdeenshire Council.
Draft proposals have been submitted for a power conversion station, underground cables and other onshore components at scenic Sandford Bay, near Peterhead Power Station.
A public consultation launches on Wednesday and a formal application for planning consent should be submitted early next year.
If approved, the cable could be in place by 2020.
The formal planning notice was drawn up by Amec, the international engineering and project management company.
A spokesman said the proposed eight-acre station would convert electrical power from AC to DC to allow it to be transmitted by subsea cable to Norway and vice-versa.
Peterhead was selected as the site for the new power plant because of its location near existing and planned onshore and offshore windfarms and marine power developments in the north-east, Caithness, Orkney and Shetland.
These included a live bid by Peterhead Port Authority for two harbour-side wind turbines.
NorthConnect was set up earlier this year by Norwegian companies Adger Energi, E-Co Energi and Lyse, Swedish utility Vattenfall and SSE Interconnector, a subsidiary of Scottish and Southern Energy.
The group said the cable would provide a link that could "level out" variations in power output from the UK's wind projects and Norway's hydro-electric developments.
The scheme was boosted earlier this year by more than £570,000 of funding from the European Union.
In August, the consortium struck a deal with the National Grid to create the connection point at Buchan.
The cable would run to either Samnanger or Sima on the western edge of Norway.
Although the full cost of the scheme has yet to be finalised, consortium leaders say it would run into "billions of pounds".
Last night, Peterhead councillor Stuart Pratt said: "It sounds like a very interesting project and I look forward to learning more about it as the plans progress."
The proposals will be unveiled at the Buchan Braes Hotel, Boddam, on Wednesday from 3pm to 7pm. Feedback will be used when drawing up a planning application, due to be submitted in the spring.
Last month, separate plans for a carbon capture scheme at Peterhead were shortlisted for a £1billion prize. The scheme, which involved a new £100million installation at the town's gas-fired power station, has been proposed by Shell and Scottish and Southern Energy.
Recommended for you
X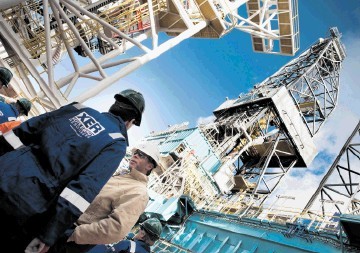 Xcite upbeat over prospects