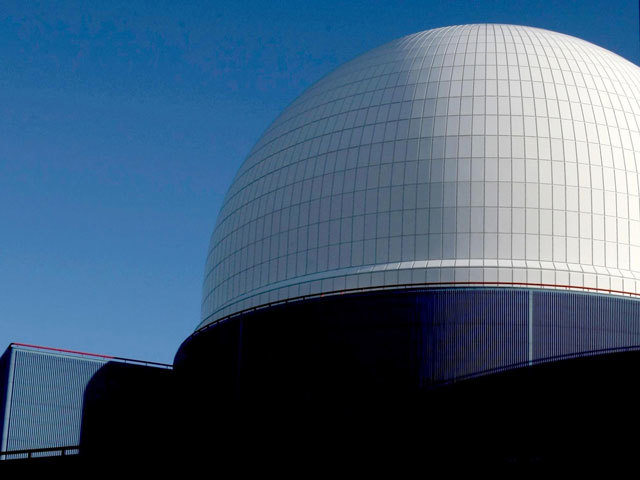 Britain has concluded all replacement international agreements needed to ensure "continuity" for civil nuclear trade after Brexit, the business secretary has announced.
Greg Clark said the UK had reached deals with Australia, Canada and the US, as well as safeguarding agreements with the International Atomic Energy Agency (IAEA).
An existing arrangement with Japan will remain in force following Brexit, but the two countries will hold negotiations on the UK's "future safeguard arrangements".
The two sides are confident appropriate arrangements will be in place for March, when Britain is due to leave the EU, Mr Clark said.
In a written ministerial statement, the Cabinet minister said: "Government continues to make progress in putting in place all the necessary measures to ensure that the UK can operate as an independent and responsible nuclear state upon the UK's withdrawal from Euratom and the European Union.
"The UK has now concluded all replacement international agreements required to ensure continuity for civil nuclear trade following exit day.
"These include new nuclear co-operation agreements (NCAs) with Australia, Canada and the US, and voluntary offer agreement and additional protocol safeguards agreements with the
International Atomic Energy Agency. All of these have passed in Parliament on 19 December."
He added that the Government had been laying secondary legislation to address any issues that could affect the sector in the event of a no-deal Brexit.
"Working closely with industry, Government has been putting in place measures to address the issues that may affect the civil nuclear sector in any exit scenario," Mr Clark said.
"This includes laying all the necessary statutory instruments (SIs) required for any exit scenario, to minimise civil nuclear business disruption and ensure health and safety standards remain robust.
"The SIs will also ensure that no inoperabilities are retained in domestic law following the UK's departure from the Euratom treaty."
Recommended for you
X

Shell buys up controlling stake in floating wind project