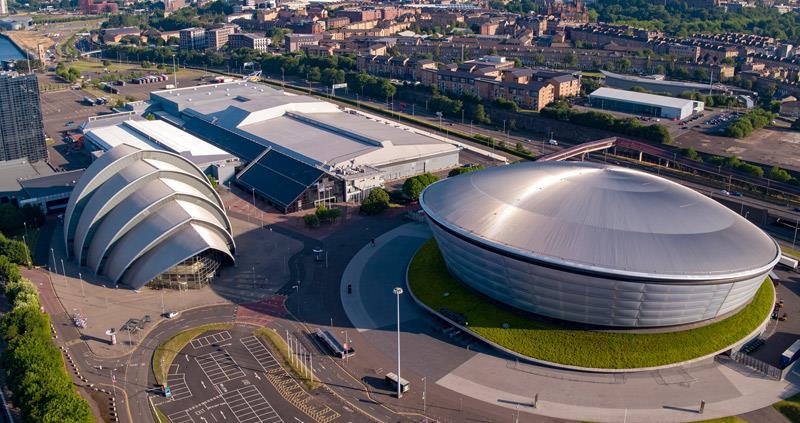 Energy and agriculture: Two industries which may not naturally go hand in hand. But they are critical in meeting society's needs for food and fuel and both are at a crossroads in tackling carbon emissions.
What's more is they will both inevitably be impacted by the outcomes of the COP26 climate summit which is now, finally, under way in Glasgow.
The COP Shop is the new podcast and article boxset series from Energy Voice in association with COP26 principal partner NatWest Group, diving deep into the critical climate summit and the role of green finance in helping the world meet its emissions reduction goals.

In this second episode, the parallels between the energy and agriculture/ land management sectors are explored. The deep dive discussion ranges from the transformation a company whose roots run deep in the North Sea oil industry (and before that fishing), to helping protect precious natural carbon sinks like Scotland's peatlands.
Taking on the issues, EV Europe Editor Allister Thomas is joined by NatWest Head of Climate Change James Close alongside Martyn Link, Chief Strategy Officer at energy services giant Wood and Stephen Young, Head of Policy at rural business organisation Scottish Land and Estates (SLE).
Earlier this year Wood became the first company to receive a UK Government-backed green loan, worth £430m, to allow it to capitalise on the energy transition. The facility is 80% guaranteed by UK Export Finance, while NatWest is one of the mandated lead arrangers.
Mr Link said the move came as Wood was thinking about how to "stimulate wise investment" as the transition gathers pace.
He added: "Effectively what that's meant is we've really tried to change every part of our business to be more sustainable. So this is really a big part of our financial workings as a company, to change our loans and our working capital to be more linked to sustainability using more green tools and products."
Mr Close of NatWest called it a "really good example of the concessionality that government can put on the table", allowing greater risks to be taken at a better price in order to drive the transition.
"It's a really great alignment of supporting a British business in the exporting community, mobilising finance through our balance sheet and using the power of government to make sure that money is provided as cost effectively as possible".
Just as Wood is making progress, Mr Young of SLE said there are "a lot of similarities" in the discussions around land management and agriculture.
"Land management at the moment is under a huge amount of pressure. We're having a lot asked of us in terms of that affordable nutrition, which is hugely important, having to reduce our own emissions, but we're also being asked to sequester carbon through soils, woodlands and peatlands.
"We're also providing wellbeing services for society, we've seen in the last year or so how important that is that people have access to rural areas."
One issue that Mr Young was keen to ensure was that biodiversity was not lost amid the climate debate and the requirement to use Scottish land for carbon credits.
He added: "We've got to be really careful that we don't judge success through a single lens of climate change or carbon emissions. We have to tackle all of these things at the same time.
"That's something our members are acutely of is that all of these challenges are coming on, and they're up for the challenge to do it but it' not going to be easy and we're not pretending that we've got all the answers.
"I see a change in mindset at the moment in the way that land management is done and I think that will continue into the future."