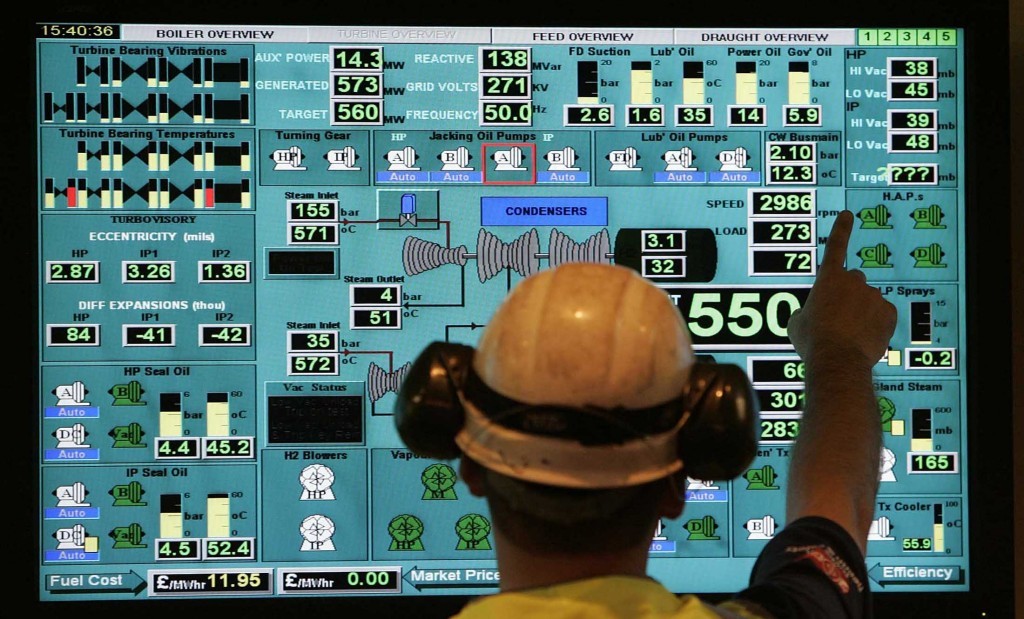 Experts have played down the chances the lights could go out this winter, as a series of coal fired power plants close.
But they warned the Government did not have a coherent strategy to shift the UK away from coal to a low-carbon energy system.
Longannet coal plant in Scotland and Ferrybridge in West Yorkshire ceased operations last week as costs, a shift to a cleaner energy mix and low electricity prices increasingly make ageing coal power stations unprofitable.
Three out of four units at Fiddlers Ferry power station, Cheshire, are expected to shut down by April 1, while Eggborough power station in East Yorkshire was set to close, but secured a contract with National Grid to provide extra capacity during this winter from two of its four units.
With Rugeley coal plant in Staffordshire expected to shut down in early summer, some 8.4 gigawatts (GW) of power generation will go, although around 1.5GW is expected to remain available with capacity contracts with National Grid.
It still leaves a reduction of around twice the capacity of the new nuclear reactor at Hinkley Point, not set to start operating until 2025, and margins between peak electricity demand and the amount of power generation will be very tight in the coming winter.
Michael Grubb, professor of energy and climate change policy at University College London, said: "The system has the greatest risk of supply stress this winter.
"I don't think the lights will go out for any domestic consumers, but there are other things that may have to be done."
Businesses could be asked to turn down demand for a few hours or subsea cables known as interconnectors could ramp up imports of power from the continent.
From next winter, additional measures such as payments for capacity to be on the system, more interconnectors with Europe, and more development of schemes which manage demand would increasingly be available.
"If we get through this current winter without any wobbles we'll be in a much better position, but I'd describe this winter as potential wobbles rather than lights out."
The risk of the lights going out for households was "extremely low", with a 99% chance they would not, he suggested.
Paul Massara, former chief executive of RWE npower, said he believed the crunch would go on for three or four winters.
"I think we're in a prolonged period of times where it looks more risky. Do I think the lights are going to go out? No I don't," he said.
He said the shift away from coal was the right thing to do to tackle climate change, with the Government setting out plans for all polluting coal plants to close by 2025, if new gas plants are built to replace them.
But he warned the Government would need to find new ways to fund the building of new gas power plants, as there was no incentive to build them when electricity prices were low and the world was shifting away from all fossil fuels in the long term.
And he said: "We need a vision, we need a strategy which sets out what a low carbon economy will look like.
"The great thing is with batteries, with solar, with onshore wind, and maybe offshore wind, you can actually get a secure system that is low carbon and cheap.
"The trouble is we haven't got a strategy that is getting us there."
"You're going to need a bridge factor, and the bridge factor is gas," he said, adding that measures in other sectors, such as switching to electric vehicles could help meet targets to cut carbon while still relying on gas power during the transition."
Recommended for you

UK customers told not to worry about 'the lights going out' amid energy crunch