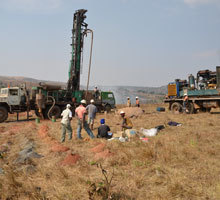 Coal to power developer Edenville Energy has confirmed that Sally Schofield has resigned as a non-executive chairman with the company.
Edenville said Schofield, who has been with company since 2010, was stepping down for personal reasons and to manage commitments outside of the business.
She will leave next month, handing her responsibilities to chief executive Rufus Short, whilst a replacement is considered.
Edenville is developing a coal-to-power project in south west Tanzania.
"Sally leaves the company in a strong position moving forward. It has the key personnel and consultants in place to work towards the successful funding and development of the company's Rukwa coal to power project," said Edenville.
Recommended for you

Political will and Europe's energy security challenge