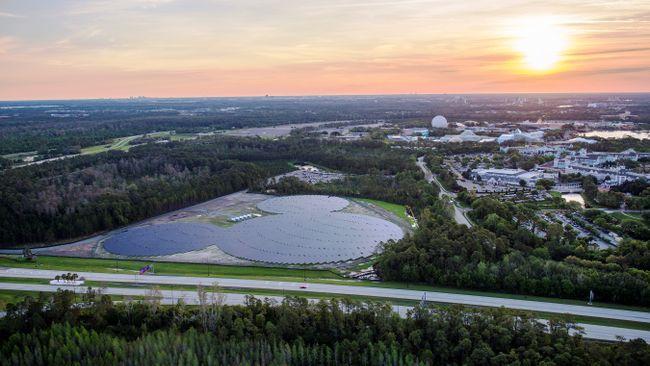 Solar panels that will help with the power needs of Walt Disney World are shaped like the famous ears of the mouse that started the Disney enterprise.
Officials with Disney World, Duke Energy and Disney's private government flipped on the switch to a Mickey Mouse-shaped solar facility located on 22 acres near the Epcot theme park in Orlando.
The facility is made up of 48,000 solar panels and is operated by Duke Energy.
Duke will sell the energy to Disney's private local authority, Reedy Creek Improvement District.
The energy will be used to power hotels along Hotel Plaza Boulevard, as well as the Four Seasons Resort.