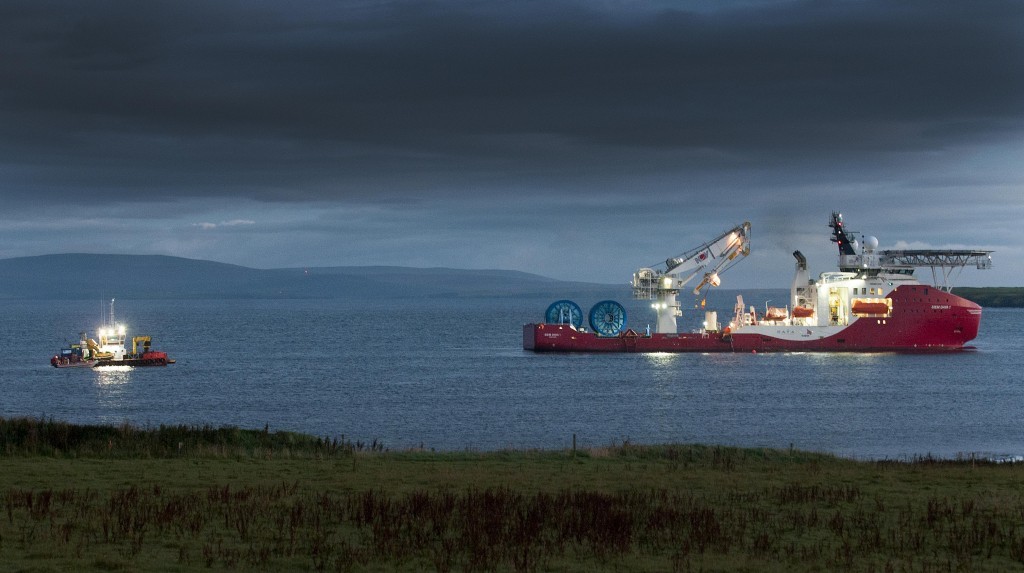 Atlantis today confirmed it was awarded a €20.3million grant for its landmark MeyGen development.
The Horizon 2020 grant funding from the European Commission was allocated to DEMOTIDE project, which will design, build and operate a 6MW turbine array, MeyGen Phase 1B, in the Inner Sound of the Pentland Firth in northern Scotland.
Atlantis chief executive, Tim Cornelius, said: "The DEMOTIDE project is the next significant step in delivering cost effective, reliable tidal stream generation for Europe. MeyGen is the world's most high profile tidal stream project and we are delighted to be working with the European Commission and this world leading consortium of marine renewable energy experts to ensure that Europe remains at the forefront of tidal power knowledge creation. This project will help the tidal stream industry demonstrate reductions in the price per unit of electricity by increasing the energy yield per pound of investment. DEMOTIDE will set tidal on a path to cost parity with offshore wind by 2020."
DEMOTIDE constist of DEME Blue Energy, GeoSea, INNOSEA, Marine Current Turbines and the Queen's University Belfast.
INNOSEA Marine Engineering chief executive, Hakim Mouslim, said: "MeyGen has set the pace for commercial tidal power plants development and we are eager to use our engineering experience for the next phase of this world leading tidal stream project. INNOSEA will be bringing additional engineering and operational support strength to the DEMOTIDE consortium with an objective of making tidal energy costs more competitive within the offshore renewables market."
General manager of DEME Blue Energy, Joury Van Gijseghem, added: "We are delighted to be involved in this world leading project, which allows us to build on GeoSea's successful installation of the MeyGen Phase 1A foundations and all our work in the offshore wind sector. The DEMOTIDE project will open up opportunities for commercial scale tidal power development right across Europe and we believe that GeoSea will play an important role in the roll-out of tidal power across Europe for many years to come."
Recommended for you

UK Government announces £20m ring-fenced tidal funding in upcoming CfD