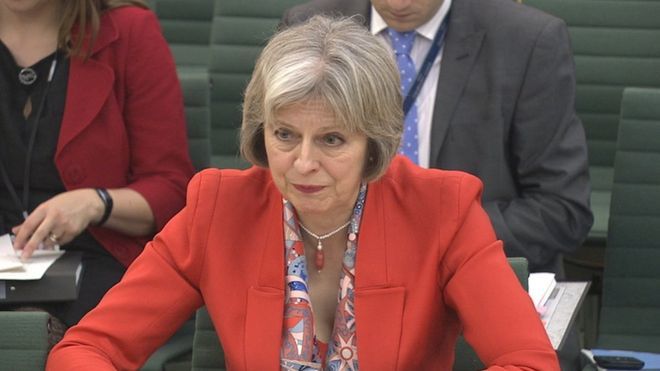 The German head of one of the UK's top nuclear companies is counseling Prime Minister Theresa May's government on what needs to be done to protect a global hub for the industry from Brexit.
With European Union leaders congregating to celebrate the Treaty of Rome's 60th anniversary, Urenco Ltd.'s Chief Executive Officer Thomas Haeberle said he's cautiously optimistic that new rules can be negotiated to guarantee the flow of nuclear materials in and out of the U.K. after the nation leaves the bloc.
"We are making the U.K. government, which is also our shareholder, aware of the requirements our business needs to fulfill in the context of Brexit and of leaving Euratom," said Haeberle, referring to the European Atomic Community, a part of the EU's bedrock agreement signed on March 25, 1957.
Just as bankers have made London a global financial hub, nuclear workers have turned Britain into a central cog servicing the world's flow of atomic materials. Urenco, the world's second-biggest maker of reactor fuel, runs a factory in Capenhurst and oversees its global distribution network from Stoke Poges outside of London.
Owned by the U.K. and Dutch governments as well as German utilities EON SE and RWE AG, Urenco has set up a working group that "deals with all the risks and the possible mitigations," Haeberle said. He spoke with Bloomberg a week before the EU celebrates Euratom's 60th anniversary, his first interview since becoming CEO in January 2016.
Euratom's main function is to safeguard nuclear fuel, making sure it isn't diverted to make weapons. The U.K. will lose that service once it departs the EU. Nuclear fuel suppliers and power plants need certification from Euratom or whatever system succeeds it to buy material on the open market.
For Urenco's business to continue uninterrupted after the U.K. leaves the EU, negotiators will have to seal new agreements with governments around the world setting out the new regulatory system Britain will follow after it leaves Euratom. Urenco enriches uranium that's been mined and then converted into a precursor gas from Australia and other countries, while exporting finished product to 50 customers across 19 countries.
"There are a number of clear requirements that need to be fulfilled," Haeberle said. "Even after Brexit, we'll have two plants in Europe, one plant in the U.K. and one in the U.S. We will be able to flexibly deliver our product across the world."
Companies like Urenco face a potentially "high impact" from Brexit, Moody's Investors Service wrote in a May 22 note saying that the overall credit impact from leaving the EU will be modest. Urenco, which has 2.1 billion pounds ($2.6 billion) of outstanding debt is rated Baa1, two grades above junk by Moody's.
Urenco is also developing nuclear batteries and seeking to grow in Asia after fuel demand in its European and U.S. markets stalled.
Membership in Euratom allowed Britain to flourish as a leading manufacturer of reactor fuel and a key participant in EU-led nuclear research projects. Leaving Euratom will require the industry to create new ways of doing business and could put one of the U.K.'s job motors at risk, the industry has warned. There are about 66,000 nuclear workers in the U.K.
Haeberle, a German chemical engineer who worked at Evonik Industries AG before Urenco, said he's less concerned at the possibility an enrichment facility in Gronau, Germany could be closed. Germany's Environment Ministry said last month it was examining the possibility of shutting the facility. The country plans to exit from nuclear power altogether by early next decade.
"We don't only produce there," the CEO said. "We're also developing technology, so Germany is very relevant for us. We are confident that this is going to stay as this is because we have an unlimited license. We are a well reputed company with clear and solid legal boundary conditions."
Recommended for you

Hydrogen goes nuclear as UK reactor pivots toward renewables