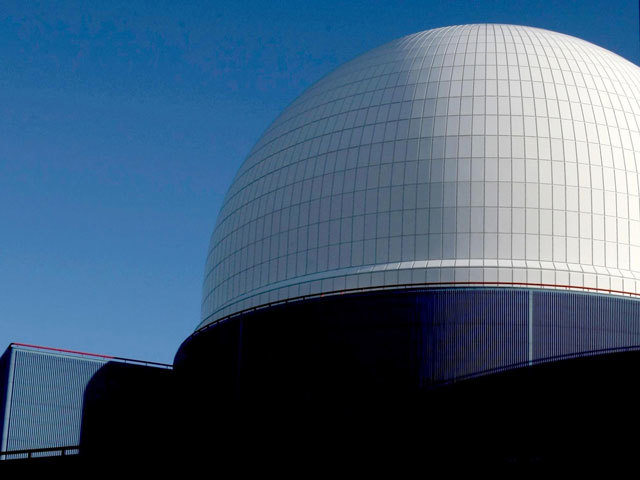 Japanese giant Toshiba is to take over the company planning to build a new nuclear power station in the UK.
It will buy French utility company Engie's 40% stake in NuGen, which is behind plans for the new power plant at Moorside, near Sellafield in Cumbria.
Toshiba already owns 60% of NuGen, which confirmed that Engie is intending to withdraw from the project.
NuGen said in a statement: "NuGen's board is now fully focused on concluding this shareholding transfer from Engie to Toshiba to enable NuGen's Moorside Project to drive forward.
"NuGen has been working tirelessly to bring in additional investment to support the Moorside project as it works towards helping to deliver a low-carbon future for the UK.
"Engie was a founding shareholder of NuGen and was instrumental in creating the company and NuGen recognises with gratitude their contribution to the Moorside project."
A Business Department spokesman said: "The UK Government is committed to new nuclear as an important part of our energy mix, having commissioned the first new nuclear power plant in a generation at Hinkley Point C.
"The NuGen consortium has always planned to bring in other partners to deliver the project and we engage regularly with a range of developers and investors.
"The secretary of state is currently in South Korea for talks on future collaboration between our two countries, including on potential civil nuclear projects."
Toshiba's nuclear unit, Westinghouse, filed for bankruptcy protection in the US last week following a series of losses.
Greenpeace UK energy campaigner Hannah Martin said: "Engie is just the latest in a long line of corporations to realise that new nuclear is a risky gamble.
"There are now calls for the UK government to put taxpayer-funded subsidies into these failing projects but to pour billions of public money into building a reactor model which has already bankrupted a major company like Westinghouse would be the very definition of bad economics.
"Instead of desperately trying to step in and take a bet on this failing nuclear project, the government should shift its attention to a mix of renewable energy, smart grid, battery storage and interconnection which could make a low-cost power system a reality.
"It's time for the Government to ditch its obsession with a nuclear sector that consistently overpromises and underperforms and set the course for a genuinely cleaner, renewable future."
Engie said in a statement: "NuGen, the UK-based nuclear energy company that plans to build three Westinghouse AP1000 reactors in West Cumbria, at Moorside, is facing some significant challenges which have led Engie to exercise its contractual rights in view of transferring its 40% shares to Toshiba.
"Engie, as operator of an important European nuclear fleet, remains willing to put its know-how and expertise at the service of NuGen and help any restructuring with new potential partners for the development, construction and operation of the project