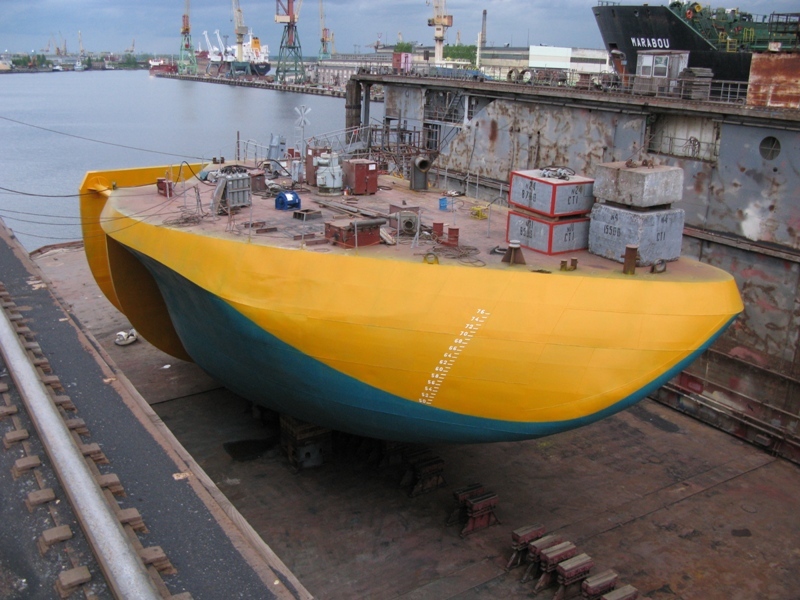 A wage-energy device known as the Penguin has started generating electricity into the national grid from its home west of Orkney.
Designed by Finnish company Wello Oy, the machine was installed at the European Marine Energy Centre's (Emec's) grid-connected wave test site at Billia Croo at the beginning of March by Orkney-based Green Marine.
It is the first of three wave-energy converters being installed at Emec over three years as part of the Cefow (Clean Energy from Ocean Waves) project, funded through the European Union's Horizon 2020 research and innovation programme.
Cefow aims to develop the technology for commercialisation by developing the first grid-connected wave-energy array in the UK, while also lowering the cost of generation and creating an efficient supply chain to support larger schemes in the future.
Mikko Muoniovaara, senior project manager at Finnish clean-energy utility Fortum, which is leading the Cefow project, said: "The Wello office in Orkney has been buzzing with people eager to watch the screens showing the live generation feeds.
"This last month has proven the viability of the Penguin concept, as not only can the technology survive in the harsh waves around Orkney but it can generate power from them.
"For Fortum, this is very promising progress."
Emec managing director Neil Kermode added: "This is a tremendous milestone for Wello and all Cefow partners, but also for the wave-energy sector as a whole.
"Not only has Wello's Penguin survived heavy swell and stormy conditions since being deployed, it is now generating power into the local grid.
"We look forward to the future learning that will come from this project."
The Cefow consortium consists of Fortum, Wello, Green Marine (UK), Uppsala University, Plymouth University, the University of Exeter and Emec.
Meanwhile, Aberdeen company EC-OG has signed up to test its cutting-edge Subsea Power Hub (SPH) at Emec
Sea trials of the first full-scale SPH system will be carried out at Emec's Shapinsay Sound test site, with installation due to take place this month.
EC-OG's "smart" system converts ocean currents into renewable-energy for remote subsea locations, reducing the cost of repairing or replacing umbilicals after all-too-common power failures.
Richard Knox, the firm's managing director, said: "Our testing at Emec is a great step forward as we reach the final stages of technology and commercial readiness."
Recommended for you

Mocean looks to scale up with new board appointments