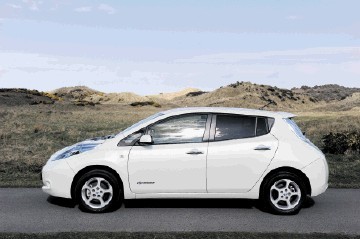 New report launched by the Renewable Energy Association (REA) suggests that a faster shift to electric vehicles (EVs) is possible if a stronger charging strategy is rolled out.
The REA's 'Forward View', looking at the potential proliferation of the EV market, anticipates that consumer behaviour will change as electric vehicles become more widespread.
The report foresees the growth in EV uptake if charging stations are routinely installed within supermarket s and other retail sites, along with public car parks and charging "hubs" along stretches of major motorway.
Smart tariffs and the installation of charging in all new-build homes is also proposed to make switching an easy option for the consumer.
The report concludes that effective government policy and implementation could give EVs a 50% market share by 2025.
Commenting on the report, Matthew Trevaskis, head of electric vehicles at the Renewable Energy Association, said: "This Forward View is our way of communicating that we think the shift to electric vehicles, in part or in whole, could take place much more rapidly than most of the public and many in Government currently think.
"It's essential that Government is factoring in this historic shift into new building regulations, infrastructure investment, and energy policy so that the transition is as smooth as possible and Britain benefits from its current leadership position."