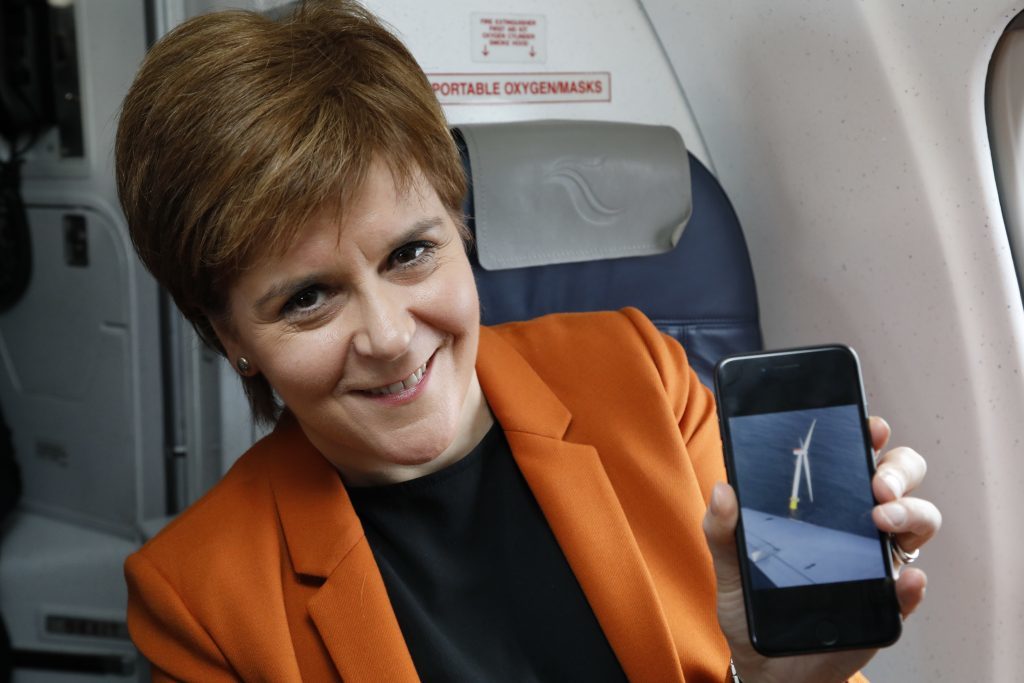 First Minister Nicola Sturgeon made a flying visit to the Hywind Park yesterday as it became operational.
She and energy minister Paul Wheelhouse were joined by his Norwegian counterpart Terje Søviknes as they squeezed aboard a small plane for a low fly-by of the five turbine project.
The aicraft made the short hop up the coast from Aberdeen to Peterhead in a matter of minutes before diving out of the clouds to give a tour of the Buchan Deep site.
The pilot skirted around the turbines, flying just a couple of hundred feet above the sea, allowing the First Minister, government and Statoil officals and select members of the media to get a sense of the scale of the project.
Over the course of around 30 minutes the plane weaved around the windfarm several times, tilting heavily to one side then the other to give everyone a chance to finally see the world's first floating offshore windfarm.
Despite being overcast and wet in Aberdeen, it was a different scene 15 miles out from Peterhead's coastline as the sun shone brightly, with the towers casting long shadows on the surface of the North Sea like a sundial.
At twice the height of Big Ben and with blades the same width as a passenger plan's wing span, the impressive renewable energy monoliths can be seen easily from the coast.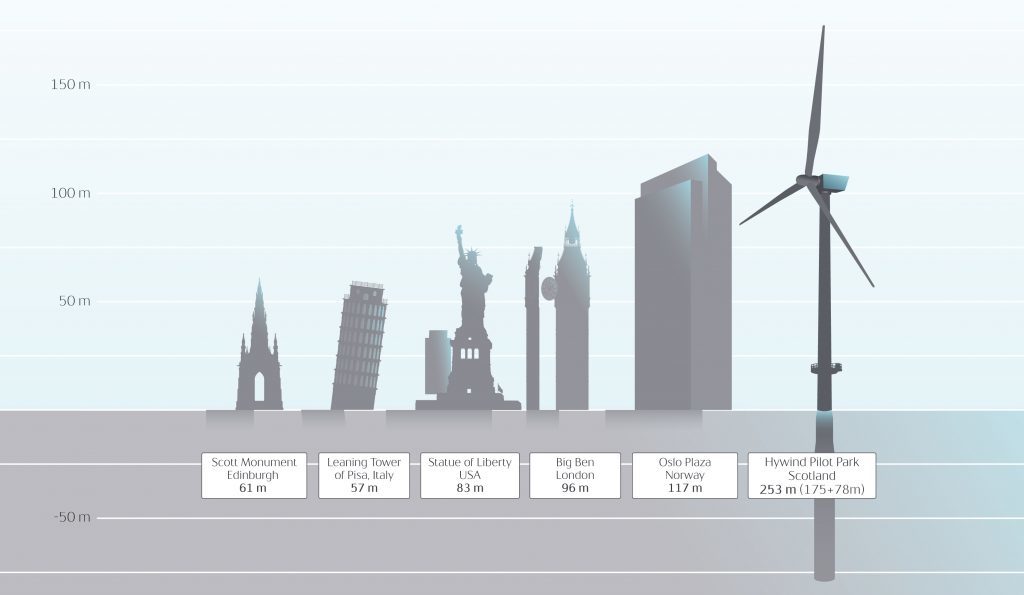 However up close the true size became more apparent to many on board the aircraft, with several people commenting on just how big they are.
Once safely back in Aberdeen Ms Sturgeon described the experience as "great".