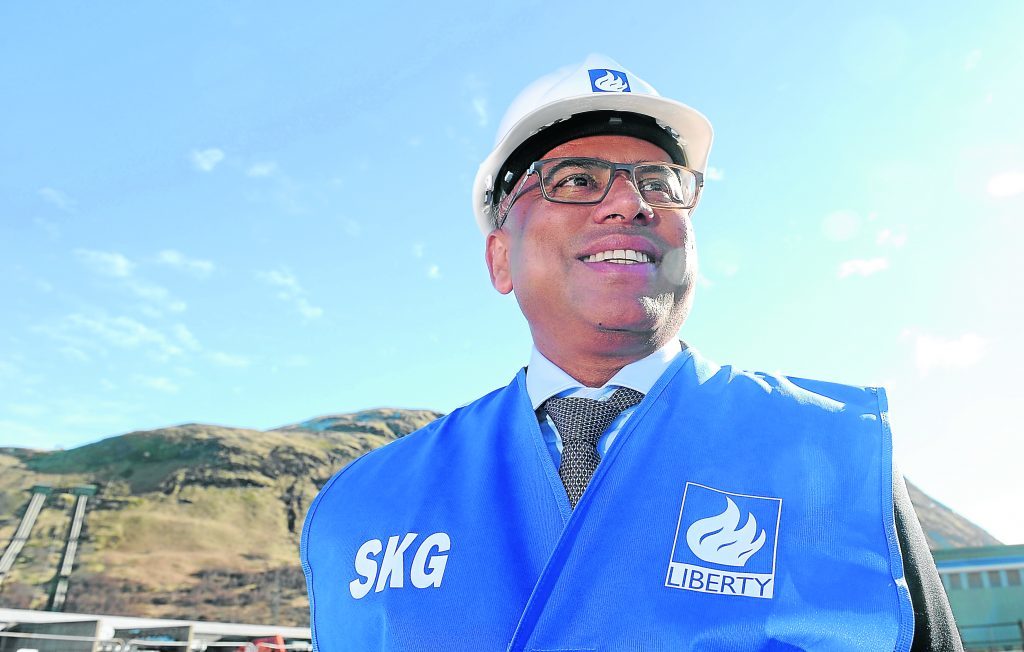 The billionaire owner of a smelter near Fort William will join forces with Scottish tidal power firm Atlantis Resources.
Edinburgh-based Atlantis will buy a power plant in South Wales from Simec, the energy arm of Sanjeev Gupta's GFG Alliance.
In return, Simec will receive a 49.99% share of Atlantis, which will be renamed Simec Atlantis Energy and become part of the GFG Alliance.
Trading in Atlantis' shares has been suspended as the deal is a reverse takeover.
The deal is expected to go through in the first quarter of 2018.
Atlantis said the deal would give Simec a way to obtain a stake in its portfolio of tidal projects, including the flagship MeyGen scheme in the Pentland Firth.
Simec has been expanding its operations in the north of Scotland in recent years.
Together with sister company Liberty Group, it agreed to buy the hydropower and smelting operation near Fort William from Rio Tinto for £330million in 2016.
Simec recently announced plans to develop a further eight hydro power plants on the estate around the smelting plant, with the planning process slated to start next year.
And last month it struck a deal to buy Green Highland Renewables, a hydropower developer with offices in Perth and Dingwall.