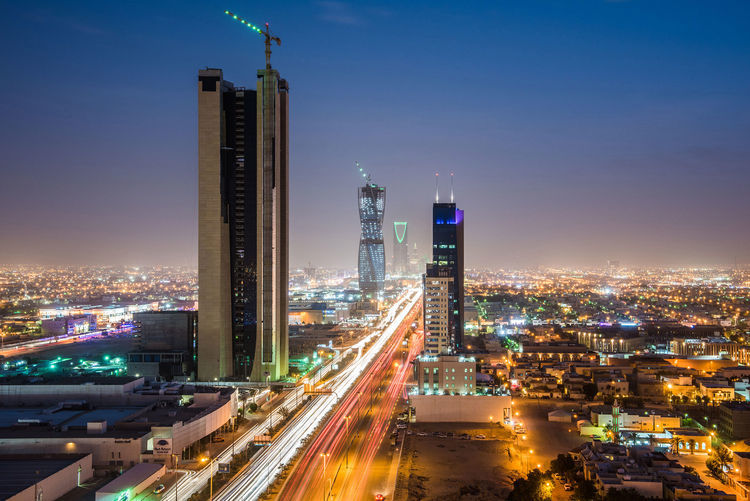 Saudi Arabia expects to start up to $7 billion of renewable energy projects this year, with solar plants leading the way.
Tenders will be issued this year for eight projects totaling 4.125 gigawatts of capacity, Turki Mohammed Al Shehri, head of the kingdom's Renewable Energy Project Development Office, said Tuesday in an interview in Abu Dhabi. The cost will be $5 billion to $7 billion, he said.
Saudi Arabia and other Middle Eastern oil producers are looking to renewables to feed growing domestic consumption that's soaking up crude they'd rather export to generate income. The kingdom wants to have 9.5 gigawatts of solar and wind capacity installed by 2023. Developers have been cutting their bids for solar power to record lows in recent years.
"We do hope to continue breaking records," Al Shehri said.
The Saudi projects this year will include 3.3 gigawatts of solar photovoltaic power and 800 megawatts of wind, Al Shehri said. Winning bidders will cover financing costs while the government guarantees to buy power produced from the projects over 25 years, he said.
The kingdom plans to have 3.45 gigawatts of renewable power online by 2020, according to Al Shehri. That includes 700 megawatts of solar and wind power already tendered, he said. Saudi Arabia expects final bids to build a 400-megawatt wind plant at Dumat Al Jandal in the country's northwest on March 20, according to an email from Al Shehri's office.
Recommended for you

India can add oil and gas while it chases green goal, Modi says