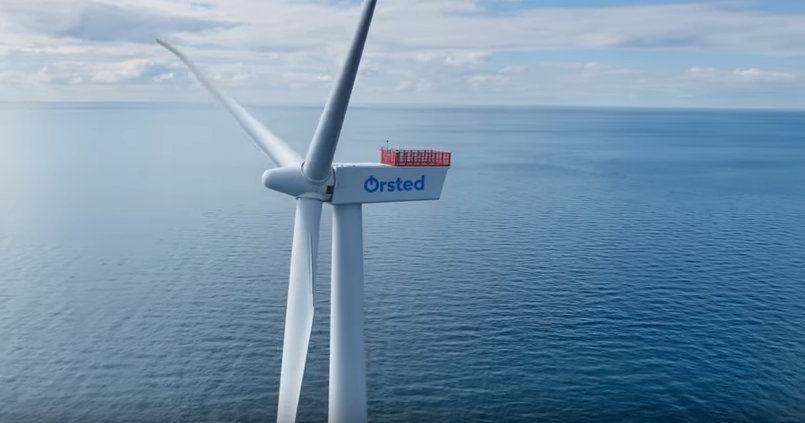 Danish offshore wind firm, Ørsted, have said that they believe Walney Extension Wind Farm will be completed in the second half of 2018.
Upon completion the wind project will surpass the London Array in terms of size to become the world's largest operational wind farm at 659MW.
Ørsted, who own 50% alongside two Danish pension funds PFA and PKA, each sharing 25%, decided to install the turbines for the wind farm in two stages.
Using MHI Vestas to install the first 40 turbines, Siemens Gamesea have now been brought in to put in the next 47 turbines in the second phase.
Once complete in the second half of 2018, Walney Extension will be capable of generating enough green energy to meet the annual needs of more than half a million UK homes.
Andrew Cotterell, Walney Extension programme director at Ørsted, said: "We are very pleased with the progress we are making on the project and remain on schedule, despite some quite challenging weather conditions. In general, both offshore and onshore works are well advanced and our focus is set on completion in the second half of 2018."
Covering an area of 145km, the Walney Extension project is being co-ordinated from a base at the Port of Barrow, which already hosts the operating and maintenance teams for three other Ørsted offshore windfarms, Barrow, Walney and West of Duddon Sands.
Clark MacFarlane, UK & Ireland managing director at Siemens Gamesa, added: "Siemens Gamesa is delighted to see this exciting and world-leading project nearing completion. For Siemens Gamesa, it is world-leading also as it is the first installation of our 7MW turbines. In less than a year, we shall see a further half million UK homes benefitting from clean, green energy for years to come."
Recommended for you

Moray West wind farm picks suppliers for offshore substation platforms