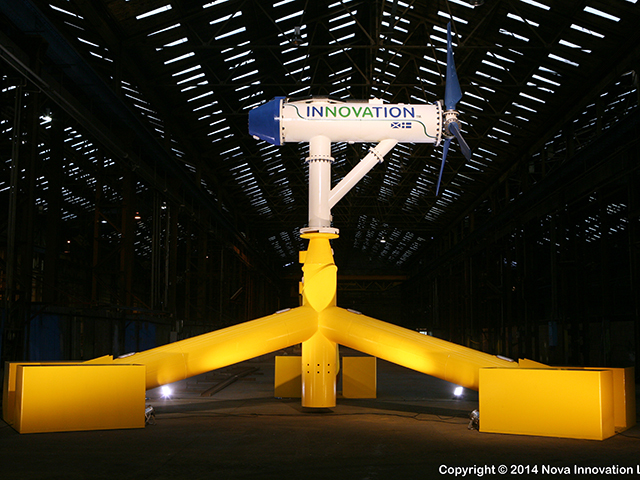 Edinburgh-based Nova Innovation has announced further expansion into Wales with investment of new office space to augment its presence within Pembroke Dock-based Marine Energy Hub.
The move signals the tidal energy company's intention to establish itself in Wales.
Alongside other projects, Nova is working with community group YnNi Llyn in Wales to deliver a 1 MW project at Bardsey Island off the Llyn Peninsula, and has secured a berth in the Morlais tidal energy site off Anglesey.
Nova's shift to Wales has been supported by funding from Cronfa Cymunedau'r Arfordir (Coastal Communities Fund).
Simon Forrest, CEO Nova Innovation said: "We are delighted to be growing the Welsh side of our business, and excited about the opportunities here for a thriving and sustainable marine energy industry that is good for business and for the people of Wales.
"Our commitment to sustainable development, local investment and supply chain sourcing is at the heart of Nova's vision.  We're all about community, creativity and enterprise, so Galeri is a natural choice for us in North Wales."
Recommended for you

CfD results a 'turning point' for Scottish tidal power