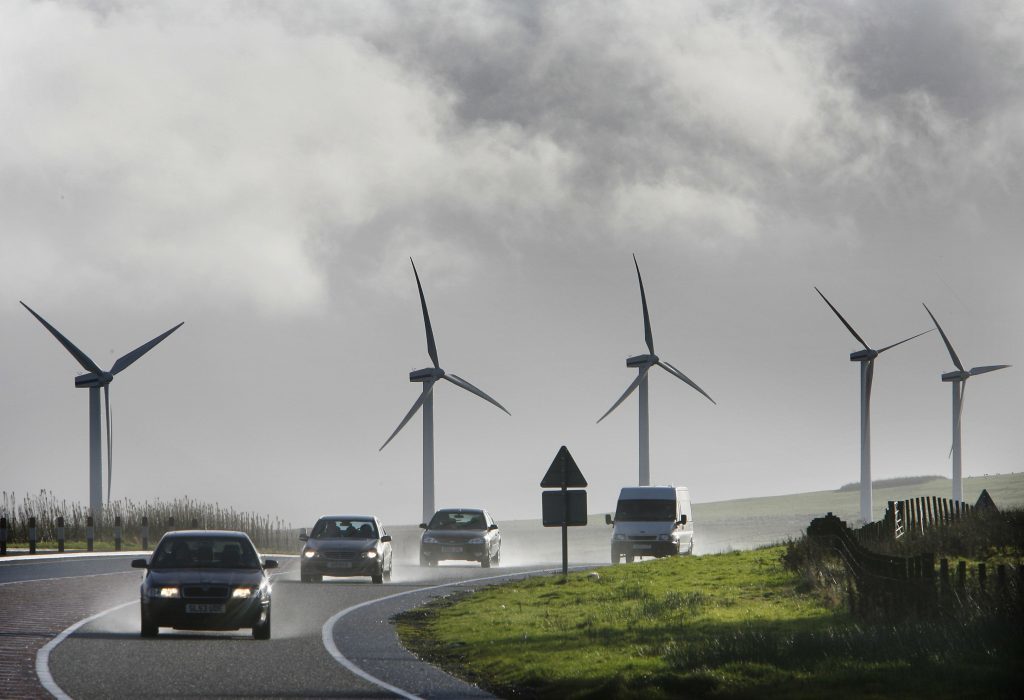 Renewable lobby group WindEurope has suggested that a number of onshore wind projects were "pushed through" in the UK last year due to a fear over the imminent demise of feed in tariffs connected to the energy.
A number of Scottish Conservatives have been highly vocale on the issue since the party pledged to undo subsidies tied to onshore wind design it UK general election run in 2015.
One strong critic has been Scottish Conservative energy spokesman Alexander Burnett has of the developments: "Onshore wind energy is damaging Scotland's countryside and ruining local democracy.
"Too often, when these applications are lodged, the people say no, council planners say no and local elected representatives say no.
"Of course wind energy has a place in Scotland's energy mix, but only when the turbines are not ruining local scenery and upsetting those who have to see them every day."
According to WindEurope, the concern that Theresa May's government may end subsidies for onshore wind farms has caused a number of projects to be rushed through in the UK.
Giles Dickson, CEO of WindEurope said: "That it was a record year reflects the fact that lot of the new projects were 'pushed through the gates' to benefit from feed-in-tariffs and other old support schemes while they still applied. This was especially the case in Germany with its 5 GW of new onshore, and was also true for the UK and France.
"And despite the strong figures the medium and longer term outlook for wind is uncertain. The transition to auctions has been messier than we hoped. And crucially we lack clarity from many Governments on their ambitions for renewables post-2020. Countries need to start clarifying how much wind energy they want to deploy in the future. This will give visibility to the industry, allowing us to plan ahead and reduce costs. And it will allow others such as Transmission System Operators to plan the necessary infrastructure build-out. The wind industry won't invest in Europe's economy if the market prospects are not there."