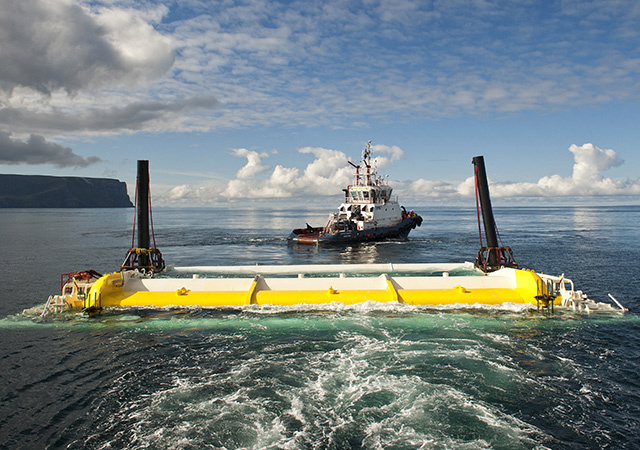 Scottish and Southern Electricity Networks (SSEN) has shared new seabed data with the European Marine Energy Centre (Emec) in Orkney.
SSEN carried out seabed surveys on the western edge of the Orkney mainland as part of plans to upgrade electricity links to the main UK transmission system.
A collaboration opportunity came to light when Emec contacted the firm seeking access to the data to supplement knowledge of the seabed at its grid-connected wave test site at Billia Croo.
A variety of prototype renewable-energy devices are being put through their paces at Emec to help developers learn how best to harness the power of the sea.
SSEN project manager Peter Jordan said: "There is a clear need to provide a transmission reinforcement to allow Orkney to realise its vast renewable potential. I am glad that we were able to provide this data to facilitate further renewable energy in Orkney."
Emec operations and maintenance manager John Skuse added: "This will support time and cost savings for developers installing new devices."
Recommended for you

Mocean Energy secures cash to accelerate development of Blue Star wave machine