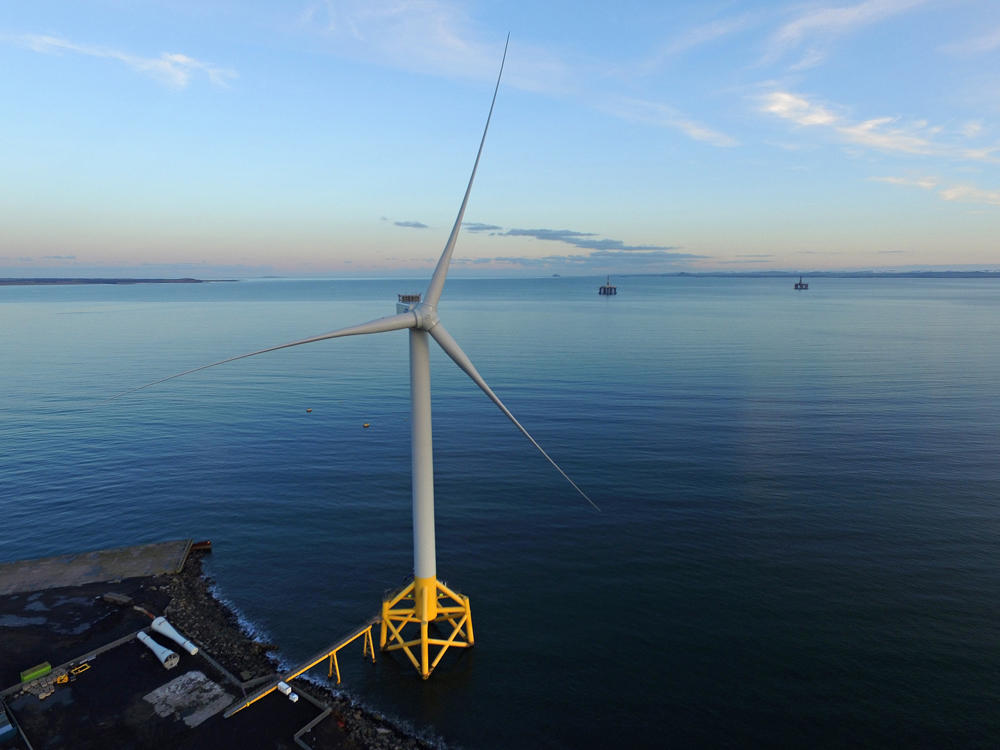 The Scottish Government has launched a £2 million innovation fund to be directed at the offshore wind sector with the aim of reducing development costs and improving health and safety.
The fund has already seen grants awarded to Carbon Trust's Offshore Wind Accelerator, Offshore Renewable Energy (ORE) Catapult and, Energy Skills Partnership in support of offshore wind programmes they are delivering.
ORE Catapult announced a substantial £445,000 funding award last night towards its £1.3m four project technology innovation programme.
Speaking at the 2018 Global Offshore Wind Conference and Exhibition, Economy Secretary Keith Brown said: "Scotland's Energy Strategy sets out the continuing opportunities for innovation within the offshore wind sector, and this grant demonstrates our determination to help realise that potential, including bringing growth and high value jobs to Scotland's economy.
"Offshore wind has a key role to play in achieving our ambitious energy targets and delivering a low-carbon energy system. Scotland has massive offshore wind potential and this funding will help ensure that our world-leading offshore wind sector develops successfully and sustainably."
Chris Hill, ORE Catapult's operational performance director, added: "We'll leverage our existing collaborations with leading industry players such as Vattenfall, Equinor, SSE, EDF Energy and ScottishPower Renewables to provide technical input, commercialisation support and access to Scottish offshore wind demonstration sites.
"The investment should give Scottish companies a crucial edge in developing technology and services for the new wave of offshore wind developments."
Recommended for you

No 'Saudi Arabia of wind power' here, complains Alba Party MP