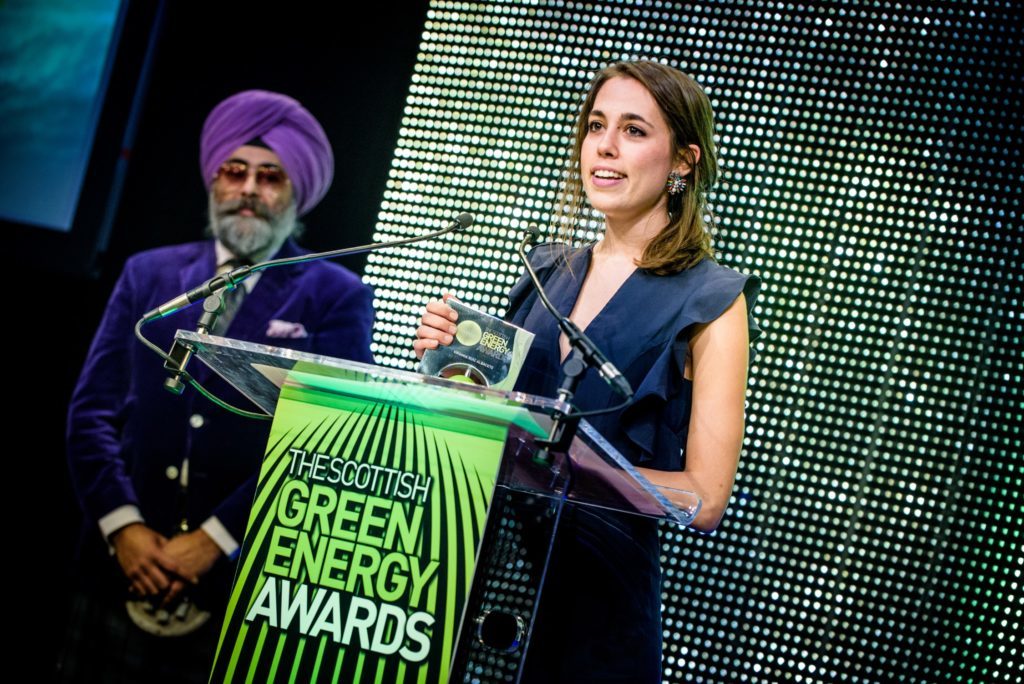 The Scottish Green Energy Awards has announced today that it is open for nominations.
One of the UK's largest renewable energy awards, the competition is offering up 12 categories for nomination.
Celebrating its 15th year, winners will receive their awards in front of 1,200 guests in Edinburgh on 6 December.
Claire Mack, chief executive of Scottish Renewables, said: "Scotland's renewable energy industry is one of the country's great economic triumphs. The Scottish Green Energy Awards allow us all to come together and celebrate the knowledge, technology and determination which have made the industry the success that it is today.
"The awards really do give us the opportunity to recognise the dedication, creativity and passion of those who have helped us get where we are today."
The event, sponsored by EDF Energy Renewables, will take place at the Edinburgh International Conference Centre.
Nominations are now being accepted in the following categories:
Sustainable Development Award (sponsored by ABB)
Outstanding Service Award (sponsored by Aberdeen Renewable Energy Group)
Outstanding Contribution Award (sponsored by Highlands and Islands Enterprise)
Outstanding Project Award (sponsored by Hurley Palmer Flatt)
Best Innovation Award (sponsored by Red Rock Power Limited)
Contribution to Skills Award (sponsored by Senvion)
Carbon Reduction Award (sponsored by SmartestEnergy)
Best Community Project Award (sponsored by SSE)
Best Engagement Award (sponsored by Vattenfall)
Champion of Renewables Award (available to sponsor)
Best Practice Award – NEW – (sponsored by Natural Power)
The shortlist for a final category, the Young & Inspiring Award, sponsored by WSP, consists of the 10 winners of May's 2018 Young Professionals Green Energy Awards.