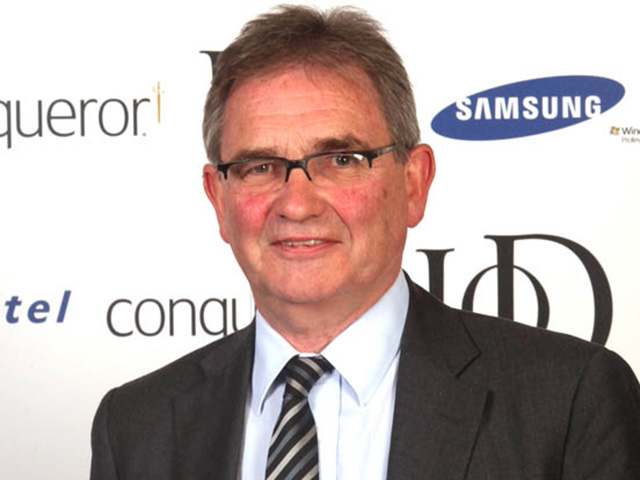 A former UK energy minister living on the Isle of Lewis has intervened in a bid to halt any potential BiFab deal for the Moray East windfarm going to foreign firms.
Brian Wilson, a former Labour government member of state and UK minister for energy, said in a letter to Belgian firm DEME Group that this was a "critical moment" for Scottish offshore wind and that work "could and should" be sustained in the north-east.
The letter is in response to union concern that DEME subsidiary, GeoSea – appointed by Moray (East) Offshore Windfarm – could hand multi-million fabrication contracts for the Moray Firth development to foreign companies.
GMB Union said last week it was worried that the likes of BiFab could be undercut by firm's offering better terms by attempting to get around EU procurement rules.
Mr Wilson said in his letter to DEME Group: "I hope it is recognised that these are crucial decisions for our domestic renewables manufacturing industry and specifically for the BiFab yards in Fife and Lewis.
"These are areas of Scotland in much need of good quality manufacturing employment and are capable of producing excellent work."
He described this as a "critical moment" for the area and for the Scottish offshore wind sector, adding that this has happened to a "disappointing extent" within onshore wind over the years.
In the letter, the former UK energy minister also pointed to the "commitment" shown by BiFab workers on the Beatrice Offshore Windfarm development during a period of uncertainty last year.
Mr Wilson said workers completed the contract the contract despite no guarantee "that they would be paid for their labour".
BiFab, which employs around 1,400 workers, was saved from administration late last year by the Scottish Government issuing a loan of £15million to ensure they could meet their commercial commitments and contract deadlines.
Joint Trade Union Secretaries Gary Smith and Pat Rafferty said on the letter: "This is a welcome intervention and we need all hands to the pump in the battle for BiFab.
"What's so important is the skills and sacrifice of the workforce in the delivery of the jackets for the Beatrice project are fully recognised; that's all the evidence needed to demonstrate the commitment and quality of manufacturing we have here in Scotland.
"Today, times are tough – but we can have a bright future. We have confidence that JV Driver shares our ambitions for the communities of Fife and Lewis and we are buoyed by the growing support across politics and civic society for our campaign.
"We hope the stakeholder groups overseeing projects like the Moray East and Neart Na Gaoithe windfarms are watching and listening and that we can secure contracts to start building a sustainable future for Scottish renewables manufacturing."