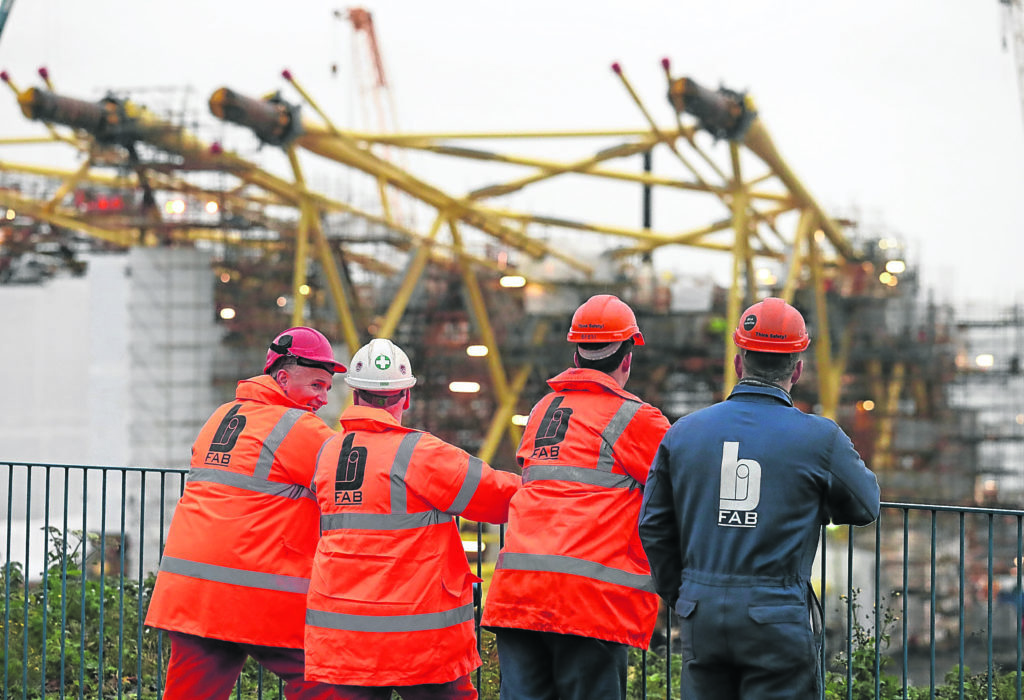 The Canadian owners of BiFab have insisted that its three yards in Scotland are "100% ready" to deliver on big offshore wind contracts, after rumours had been circulating that they were "not fit for purpose".
A source close to the Moray East offshore wind project told the Press and Journal over the weekend that "stories have been circulating" and making developers "nervous" that BiFab yards may not be "project ready".
Canadian owner's DF Barnes reacted with disbelief to the claims, with spokesman Sean Power saying: "When I heard that I was surprised. It's a problem that people have started spreading rumours, but that's not a concern of ours, it's just not true."
Mr Power added that BiFab had been "prequalified" to compete for the Moray East fabrication contract tender, and that DF Barnes has done everything to ensure the firm's success.
He said: "Everything we've done in the last few months is to ensure our success. We are confident that we will win that contract. We are 100% ready."
BiFab, which employed around 1,400 workers at its peak, was saved from administration late last year by the Scottish Government issuing a loan of £15 million to ensure they could meet their commercial commitments and contract deadlines.
But, late last year many of the firms workforce were handed redundancy as no further contracts came in.
DF Barnes revealed in June that the firm are in active discussions with the proposed Moray (East) Offshore Wind Farm in the Moray Firth and the Neart Na Gaoithe project in the Firth of Forth.
A Scottish Government spokesperson said: "We have made a long term investment in BiFab and are in regular contact with them; however, we do not participate in operational management decisions.
"It was clear at the point new ownership was secured that conditions would remain challenging for the yards and new contracts would have to be won to secure future work. The workforce played a major role in securing new investment for the yards and the prospect of securing future contracts which DF Barnes is working toward.
"We have confidence that everything possible is being done to secure new contracts and restore employment to previous levels."