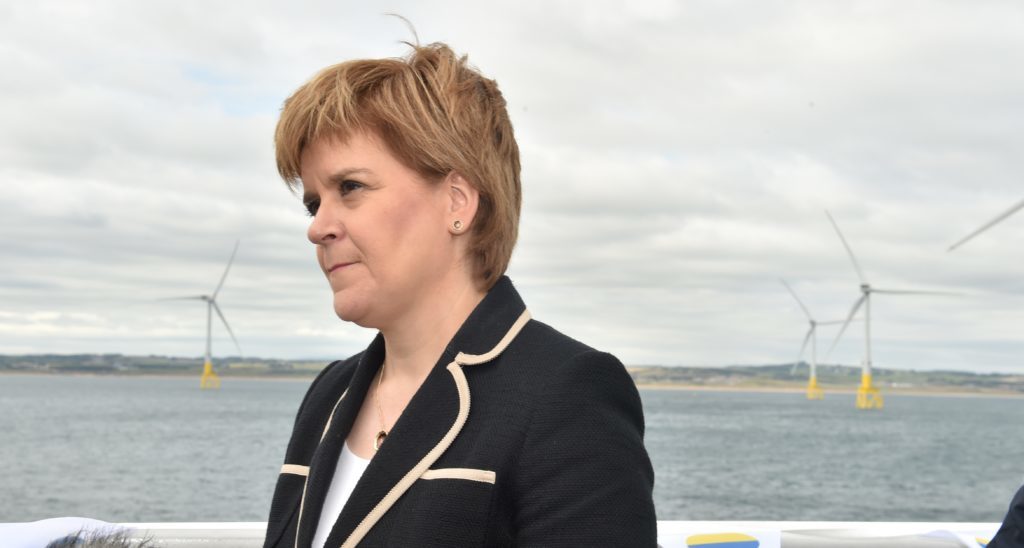 The Scottish Government has vowed to convene a summit after issues over fairness were exposed in the Moray East offshore wind farm contract procurement process.
It comes after troubled Scottish firm Burntisland Fabrication (BiFab) was overlooked in favour of two foreign rivals.
Belgian company GeoSea was contracted by the developer in 2017 to shortlist and appoint fabrication firms.
In December 2018, it was announced that Dubai-headquartered Lamprell had won a £160 million deal to construct 45 jackets for the 100-turbine wind farm, which is being built under a partnership between Spanish-owned EDP Renewables and France's Engie.
A separate deal for a further 55 jackets, was awarded to Belgian company Smulders. That contract is now under scrutiny because Smulders has a joint venture with GeoSea.
Scottish procurement law expert Robin Fallas said the Smulders deal was "pretty difficult to do anything about" unless there was a clear breach of the rules.
Mr Fallas, a partner at MacRoberts, added: "It would be pretty difficult to take anyone to court over it."
A spokesman for the Moray East project described the joint venture between GeoSea and Smulders as "common in business".
But the GMB union called the whole situation a "carve-up" of the Scottish renewables sector, favouring foreign firms.
GMB Scotland secretary Gary Smith said: "GeoSea and Smulders will benefit significantly from the Moray East contract in terms of jobs and value through the manufacture of wind turbine jackets.
"The joint venture relationship means work is expected to be carried out in Belgium, Spain and the north-east of England, in addition to the work already secured by Lamprell in the UAE.
"There is not level playing field for firms like BiFab to compete."
BiFab was rescued from the brink of administration by the Scottish Government before being purchased by Canadian company DF Barnes last April, although hundreds of jobs have been shed.
Last night, a Scottish Government spokesman said First Minister Nicola Sturgeon would "convene a summit" to look into issues over fairness in contract awards.
This will explore "what more can be done to ensure Scottish supply firms receive a fair deal and that the commercial negotiations that take place are fair to all parties," he added.​