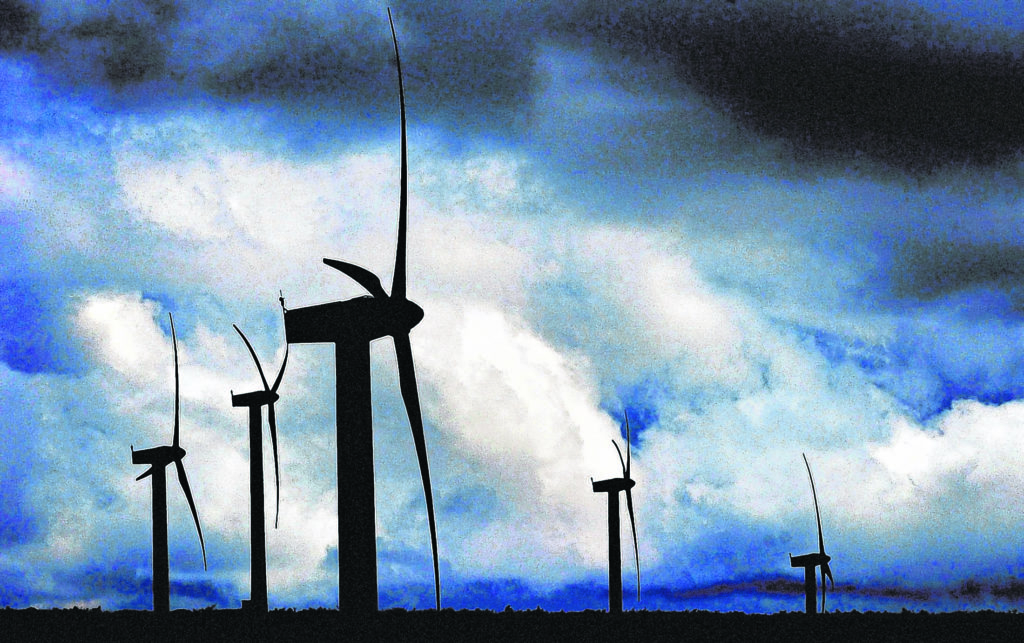 A "blustery week" in the UK has seen wind power generate the most amount of energy of any power source.
Onshore and offshore wind farms in the UK supplied 35.6% of electricity generation, more than gas (31.2%) and nuclear (21.3%) between Friday 8 and Thursday 14 March.
On its own, offshore wind generated 21.4% of all electricity required last week.
The new figures reflect a number of first this year, such as turbine blades at Aberdeen Bay wind farm clocking record speeds during January's gale force winds.
Storm winds which battered Scotland averaged up to 67mph in the north-east, causing the world's most powerful blades to hit a top speed of 192mph.
It also comes following the agreement of an Offshore Wind Sector Deal between the UK Government and industry which will see the current 7,899 megawatts (MW) of offshore wind capacity in the UK grow to over 30,000 MW by 2030.
RenewableUK's deputy chief executive Emma Pinchbeck said: "We've had a very blustery week, and that's good news because wind has outstripped every other power source.
"It's further proof that wind is playing a central role in keeping Britain powered up at a chilly time of the year".
"It's also interesting to see that offshore wind outperformed nuclear this week – showing the way our modern energy mix is changing, with low-cost wind energy becoming the backbone of our clean energy system".
"This comes just after last week's announcement of the Offshore Wind Sector Deal, which will see our industry grow to support 27,000 highly-skilled jobs by 2030, and the UK's offshore wind supply chain generating billions every year in exports, as well as providing more goods and services for offshore wind projects in UK waters".
Recommended for you

'World first' offshore hydrogen platfrom inaugurated