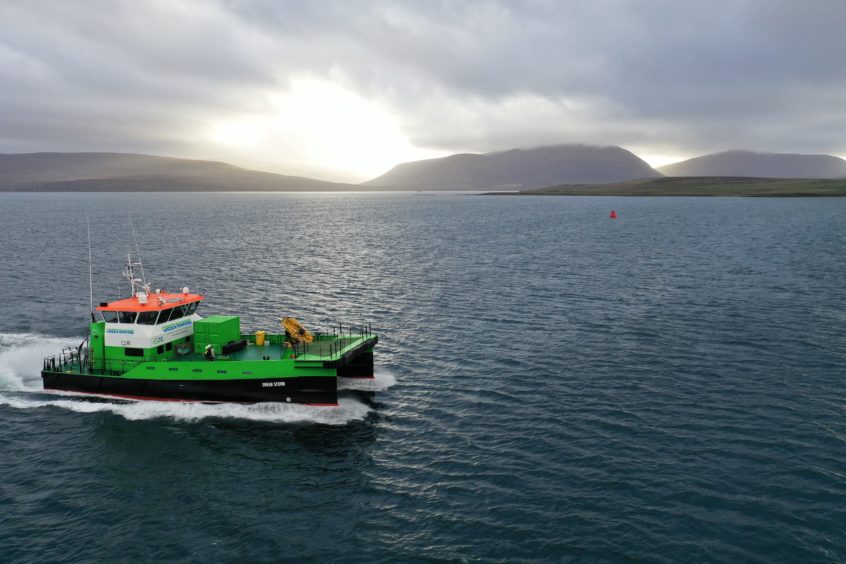 The former site of Stromness' thin blue line is to go green as an Orkney-based renewable energy firm moves into the town's old police station.
Supply service company Green Marine today announced it will increase staff numbers alongside adding a new vessel to its fleet, thanks to a new seven-figure investment.
Founded in 2012 by ex-fisherman Jason Schofield, the expansion will see the firm increase its workforce from 20 to 25 as it grows its UK and Europe operations.
Green Marine claims to currently work with more than 35 clients in the renewable energy sector.
Its new funding stream was invested by the Royal Bank of Scotland and asset-finance firm Lombard.
Mr Schofield said: "Moving to new offices in the former police station gives us continued access to an experienced talent pool, more space, and, most importantly, allows us to keep our headquarters on Orkney.
"The purchase of the vessel demonstrates our continued investment in providing clients with first-class services."
Green Marine built its reputation within the energy sector through the installation and maintenance of tidal and wind energy facilities.
The new Green Strom vessel will service clients with offshore installations, ensuring the safe transportation of personnel and cargo.