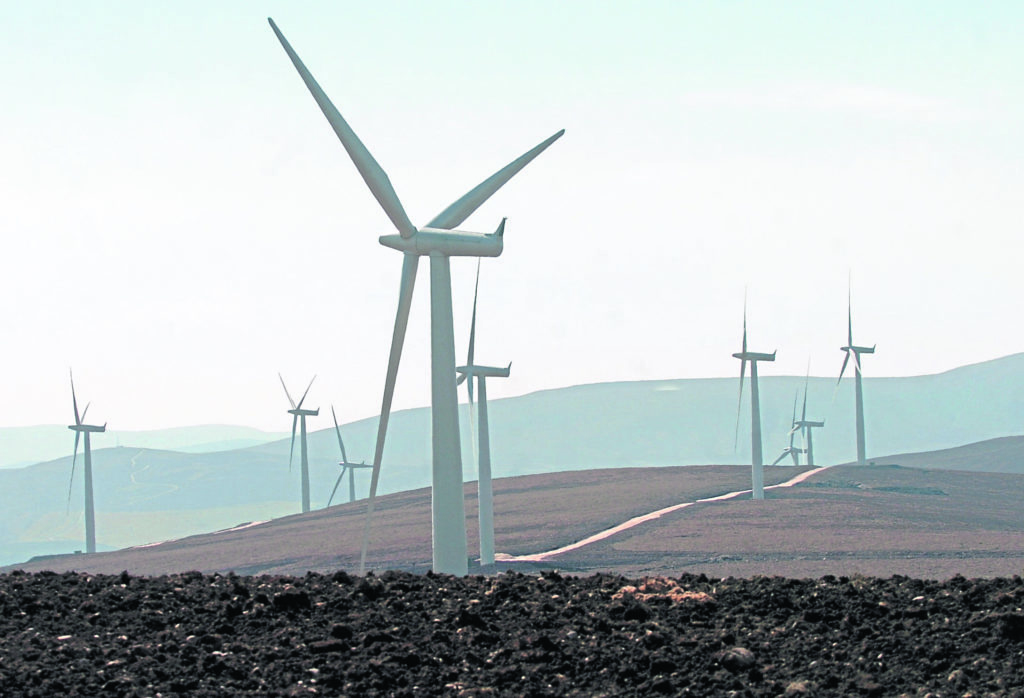 Westminster has said that more onshore wind development is "not right for England" as public opinion in favour of the technology has soared in the UK.
A new poll released last week by the UK department of Business, Energy and Industrial Strategy (BEIS) showed a growth in public attitude from 76% in 2018 to 79% in 2019.
But the same department claimed last night that large scale wind development does not have the support of local people in England.
A local veto on onshore wind currently stands in England, whereas in Scotland no such rules govern the industry.
A BEIS spokeswoman said: "We continue to believe that more large-scale onshore wind is not right for England.
"By 2030 a third of British electricity is set to be produced by offshore wind power thanks to a deal struck between government and industry, as we aim to become the first major economy to legislate for net zero emissions."
A Scottish trade body claimed that onshore wind is the "cheapest form of new power generation" in the UK.
Claire Mack, Scottish Renewables chief executive, described the UK Governments position toward the technology as "wrongheaded".
She said the new figures "produced by the UK Government, serve to show that the exclusion of onshore wind from the energy market remains wrongheaded.
"Our industry is already providing investment, jobs and lower carbon emissions across Scotland and the UK, and with the right support from government we can grow those tangible benefits as we lead the world's transition to a low-carbon energy system."
Emma Pinchbeck, RenewableUK's executive director urged the UK Government to "change their policies and support onshore wind".
Recommended for you
X

Further North Sea wells on the horizon for newcomer Seapulse