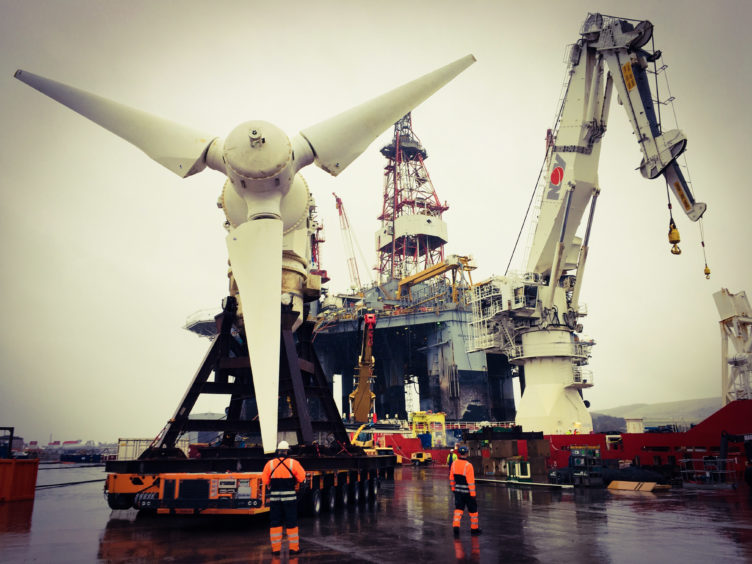 The world's largest tidal turbine is to be built in the Highlands, according to the boss of an ambitious new marine energy project.
Drew Blaxland, the director of Simec Atlantis Energy's turbine division, is behind the construction of the single axis turbine which will be developed at Global Energy Group's Nigg Park near Invergordon.
Simec Atlantis claimed the AR2000 tidal generation system would be the largest and most powerful single axis turbine in the world.
The multi-million project, due to begin at the end of the summer, will be undertaken in partnership with international energy giant General Electric (GE).
Mr Blaxland also confirmed that Simec Atlantis would need to add to its workforce to deliver the project but could not say how many jobs would be created.
He said: "Contracts for this deal are still being sorted, but as much of the tidal turbine will be constructed in Scotland as we can manage, such as vessel work and maintenance.
"We'll also take on extra staff using local supply chain companies and we're looking at the back of Q2 this year to begin work."
Once complete, it's understood the AR2000 will be deployed on future phases of Simec Atlantis' MeyGen tidal project in the Pentland Firth.
Extension plans at the site, called Project Stroma, involve the connection of two more AR2000 turbines to a single power export cable which will then be connected via the MeyGen substation to the National Grid.
Mr Blaxland said the agreement with GE showed Simec Atlantis' "commitment to delivering utility scale tidal power" in Scotland.
He added: "As the sole supplier of turbine generation equipment to the second phase of the MeyGen Project in Scotland, partnering with GE unlocks enormous opportunities to build on 10 years of research and design to now deliver more cost-effective, cleaner tidal power solutions for developers around the world.
"We expect that the AR2000 will become the system of choice for developers of tidal power projects around the world."
Recommended for you

Tidal Turbines: A rare Scottish success story