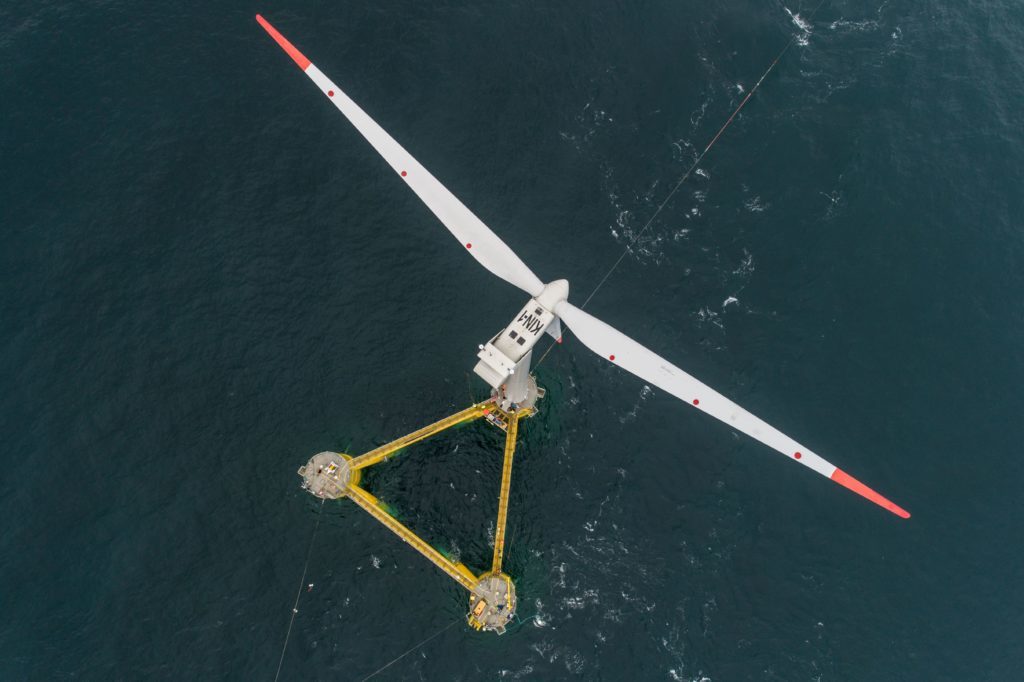 The viability of the Kincardine Floating Offshore Wind Farm project will "not be affected" by the debt of Spanish manufacturer Navantia, according to the boss of the development.
Allan MacAskill, the director of Kincardine Offshore Wind Limited (KOWL), said "as long as (Navantia) are still in business" his firm would continue to purchase from them.
But Mr MacAskill did add that "if it is the case" that Navantia is losing significant amounts of money it "would not be in business in five or ten years' time".
He was speaking about the commercialisation of his floating wind development during the All-Energy Conference in Glasgow.
Navantia has reported almost £850 million in losses since 2005, an average of £70 million each year.
Known mainly as a builder of high-tech military and civil ships, it is run under the fiscal control of Spain's finance ministry.
The state-owned firm has made over £350m government-backed loss since 2015.
KOWL awarded Navantia a deal to construct five offshore wind floating foundations in February.
The deal has been awarded to Navantia through Cobra Wind International, a subsidiary firm of Cobra International Services.
The Kincardine project is located nine miles off the coast of Aberdeen.
The structures will be constructed at Navantia's Fene yard in Spain before being transported to the Aberdeen site.
Construction work will begin in May with fabrication and assembly to take place in April 2020.
Mr MacAskill said: "I don't see how it affects the project.
"As long as they're still in business to buy substructures from I don't know what that will do for the future, which is what we're here to talk about.
"I suspect that companies that lose that amount of money, if that is the case, will not be in business in five of ten years' time and therefore others will replace them."
Recommended for you

Developers battling issues at major Scottish floating wind farm