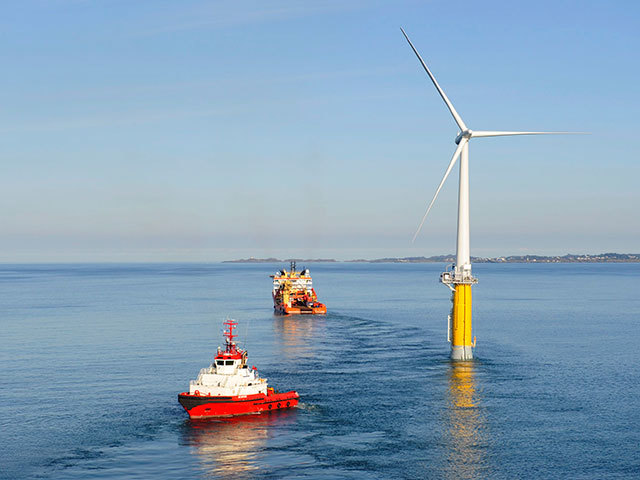 The big ticket buyout of renewable electricity from Equinor's Hywind project could make it a "stronger business" in the sector, according to a top energy analyst.
Danish firm Danske Commodities this week snapped up the power from the floating offshore wind farm situated off the coast of Peterhead, in a 20-year Power Purchase Agreement (PPA).
Adam Forsyth, renewable energy analyst for Cantor Fitzgerald, said the new deal "makes a lot of sense" in the growing floating offshore wind market.
He said: "The market is getting more complex, so the more ways you have to play that market the options you have and the more value you create.
"It's a very sensible thing to be doing."
Norwegian energy developer Equinor described the deal as a "milestone" for the sector.
Danske Commodities will now oversee the balancing and trading of Hywind's 30 megawatts (MW) of power.
The wind farm is owned by Equinor (75%) and Masdar (25%) and is located nine miles off the coast of Peterhead, powers around 20,000 households.
Equinor and Danske refused to reveal the total amount of the deal.
Mr Forsyth said the agreement would "protect" the sector as offshore wind ramps up in the North Sea.
He added: "If there's better routes to market, if there's better optionality in the market, it ought to be a better, stronger business.
"It is of interest because a lot of people might now start to do the same.
"Floating wind is becoming a pretty strong industry and this any helps the model."
Chief executive of Danske Commodities, Helle Ostergaard Kristiansen, said the deal with Equinor "marks a new chapter" for the firm.
Recommended for you

Can oil ever be green? Norway turns to wind-powered drilling