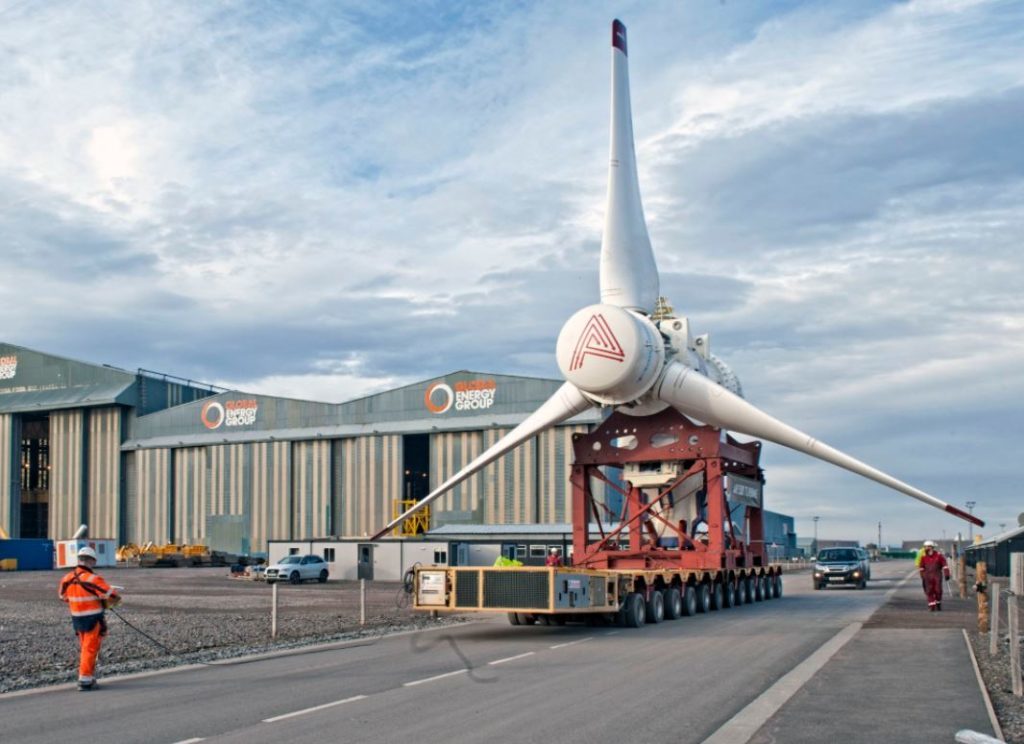 Growing revenues from the Meygen tidal turbine project in the Pentland Firth has been a unique bright sport for Simec Atlantis Energy amid widening losses for the firm.
Simec Atlantis' four tidal arrays have currently generated record renewable power alongside £2.1 million in revenues for 2018, up from £300,000 loss in 2017.
But overall group losses for the company hit £24m, more than double the £10.6m loss in 2017.
Despite this, the firm's chief executive, Tim Cornelius maintains the firm is "in a good place".
Simec Atlantis announced in February that the Meygen tidal project had exported more than 12 gigawatts (GW) of energy to the Scottish grid – a world record for the tidal sector.
Mr Cornelius, who has shepherded the project from emerging technology to industry standard, pointed to the 17 gigawatts (GW) generated since Meygen became fully operational.
He said: "This is the most revenue we've ever made, but the production this year is up a hell of a lot more than last year as well.
"It's great news that Meygen is online and it's only getting better.
Simec Atlantis are also set to expand the MeyGen with Phase 1B (Project Stroma) through the installation of two additional AR2000 tidal turbines.
The multi-million project, due to begin at the end of the summer, will be undertaken in partnership with international energy giant General Electric (GE).
It also agreed to acquire the entire share capital in the Uskmouth power plant in November from Simec UK Energy Holdings, expected to raise £32.9m.
The energy holdings arm is part of Sanjeev Gupta's GFG Alliance who snapped up a 49.99% interest in Simec Atlantis last year.
Mr Cornelius claims this accounts for the significant widening of losses on the previous financial year.
He said: "We took on a massive project when we bought the Uskmouth project so there's some depreciation in that – it's entirely related to accounting.
"If you look at the net asset base its gone from £50m up to the hundreds of millions.
"On the back of today's announcements, we have more net assets and cash than the company has ever had, so we're in a good place."
Recommended for you

Spirit Energy bares 'exceptional loss' on sale of Norwegian assets